6 Questions with Liar Star Zoë Tapper (Katy)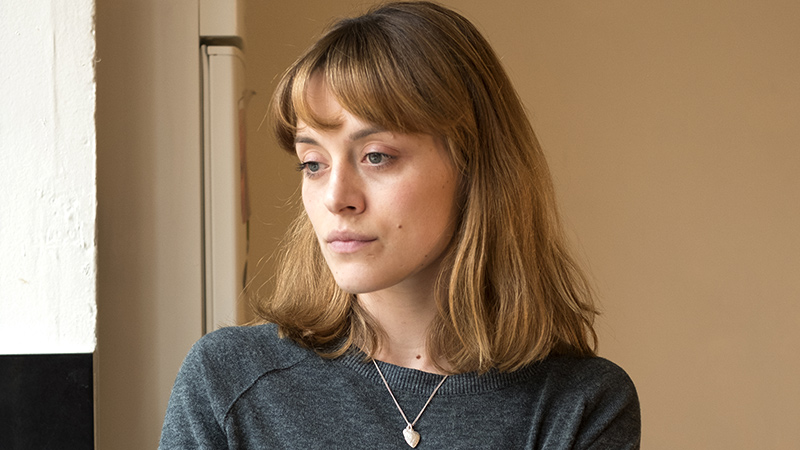 Liar star Zoë Tapper discusses why her character Katy sets Laura up with Andrew, how she thinks audiences will react to the themes of the show, and  how the personalities of creators Jack and Harry Williams couldn't be farther from the darkness they've written into the series.
Q: What challenges is Katy facing in Liar?
A: I think she has so many different roles in the drama. She is the mother. She is the wife. She's the doctor. She's the supportive sister. And I think while she can juggle all of those different balls, everything is OK. But I think as soon as one of them slips, there are lots of consequences. And I think it's hard for her to always be the strong supportive sister. I think their relationship starts off as that systematic go-to way of dealing with each other, but actually, not everyone is strong all the time. Not everyone can be a great mother all the time. Not everyone can be a great anything every time. And I think Katy particularly struggles with the combination of juggling all those different things.
Q: Why does Katy choose to set Laura up with Andrew?
A: Katy has a very good working relationship with Andrew. From the offset he is clearly charming and well-respected by his team. He is a single father and people have seen him with his son, and that seems to be a lovely relationship. He's well-respected in the community. He's handsome. He charming. He's exactly the sort of person that Katy would imagine her sister wanting to go out with.
Q: Does Katy find it difficult in that there are two versions of the truth, one presented by her sister and one by her work colleague? Does she get pulled in two directions?
A: Katy's gut instinct is to believe her sister. She loves her sister. She knows her sister. She doesn't think that her sister is capable of doing or saying anything that wouldn't be the truth. However, she's torn because she also has a very good working relationship with Andrew. She's set them up on the date in the first place, which puts her in a very difficult situation. And it's hard for her to believe that there is a dark side to this man that she clearly likes and respects. So, I think she is pulled in two directions, but ultimately her love of her sister allows her to stick by her side and be supportive as she possibly can be.
Q: What are the key themes of the show?
A: I think at the heart of Liar there's a lot of discussion around the subject of truth. What is the truth? Is it important to always tell the truth? Can we always trust the people that we love? Or do we always have to take a step back? I think it also, as a program, forces people to look at their own judgments on others and to reevaluate how they approach situations and approach other people.
Q: What is that about Jack and Harry's writing that has been interesting for you?
A: Jack and Harry Williams are brilliant men. They're obviously amazing writers. And they're quite eccentric at times. They're funny. They have great presence whenever they're on set and we're doing a scene. You're certainly very aware that they're there, but you trust their instincts and I love their writing. And sometimes when you're working on a project as an actor, when you're speaking your lines you might want to change a few things around just to make it feel more real to you, but with this it's very rare that we have to change anything because it was just so real, and on the point, and could be spoken so easily. Their dialogue is fantastic. But, they're kind of just normal, lovely guys. So the fact that they write such thrilling, dark material is sometimes a bit of a wonder. But it's lovely to be a part of their work.
Q: What three individual words would you use to describe the experience of watching the show?
A: Tense, emotional and shocking.
Liar airs Wednesdays at 10/9c on SundanceTV.