6 Questions with Liar Star Warren Brown (Tom)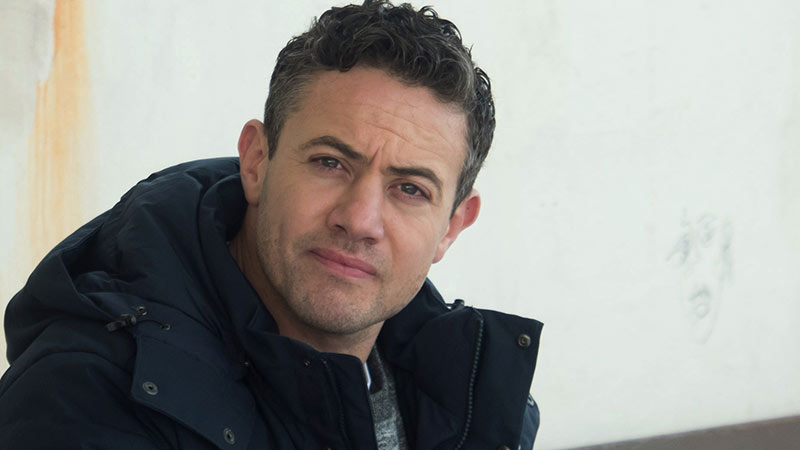 Liar star Warren Brown discusses his character Tom's willingness to help Laura even though they're exes, a particular difficult day on the shoot and why he thinks the series tells such a compelling story.
Q: Even though Laura and Tom are exes, why does Tom get involved with proving Laura's truth?
A: Laura is adamant on her version of events and is out to prove that to everybody — to the legal system, her environment, the social system around her, her friends and family. And she asks Tom to get involved, maybe against his better judgment. He gets involved and just tries and… being a police officer, he sees if he can do anything from the inside, just to further affirm her version of events.
Q: What do you think makes Liar such a compelling story?
A: The script is brilliant — Harry and Jack are fantastic writers, led by a really great bunch of actors. You've got the main story arc, but then there are several layers and different threads woven into this. They all explore this same notion of truth and trust, and what's right and wrong, and who's there for each other, and people that you think you can rely on immediately in any situation — that's questioned so many times in different circumstances.
Q: What would you say the key themes of Liar?
A: I think that this show explores a lot of themes, some of those themes being trust, loyalty, justice or injustice, characters seeing who they can depend on… and the effects of, you know — there are always two sides to every story. And you never know which one is correct until you've got all the facts. But when two different sides of the story are put out there, that has serious repercussions and a chain of events, and everybody reacts differently. And, you know, there's no smoke without fire, so often things are tainted immediately just by an accusation or just by one version of events. Be that true or not, you don't know. But there are serious knock-on effects just from any initial story or accusation.
Q: What is it about Harry and Jack Williams's writing that drew you to the project?
A: With any job, it's the script that is the first port of call, and I've been a huge fan of Harry and Jack Williams's work previously. So, if you get sent a script that they've written, immediately, you know it's going to be quality, and it absolutely didn't disappoint.
Q: What was the most challenging aspect for you when filming the series?
A: There was a particular day when we were in Margate, and there was a scene where I was chasing a criminal. It was just down a flight of stairs, I think, in the script, but when we got to the location it was all the way down a promenade. It was up 15 flights of rock solid stairs. It was in the cold seafront, wind-battered, ice cold, and maybe 30 seconds, if that, worth of chase on camera. As people know, it takes hours and hours and hours of running. So, I had a full day running up and down these steps, chasing, chasing, running, running, fighting. It was really hard work. And I think the scene's cut. So there's nothing there. [Laughs.]
Q: Can you sum up the series in three individual words?
A: This series is a gripping, provocative, thriller.
Liar airs Wednesdays at 10/9c on SundanceTV.