Before "HAP AND LEONARD": Michael Kenneth Williams on "LAW & ORDER" (Now Streaming on Sundance.TV)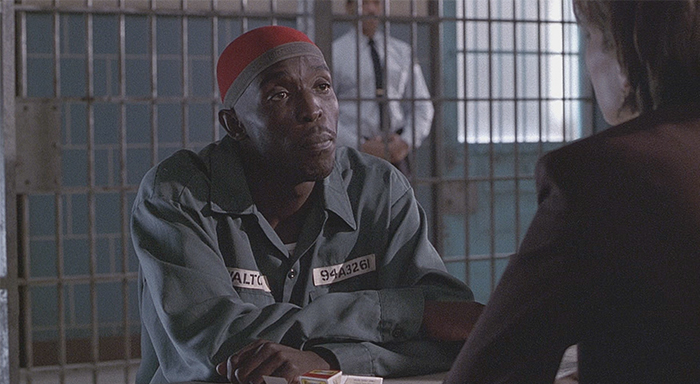 Sometimes it seems like every working actor appeared on LAW & ORDER at some point in their career. Case in point: HAP AND LEONARD's Michael Kenneth Williams. Missed his appearances on the esteemed police procedural? Well, for the month of April 2016 only, SundanceTV is streaming two LAW & ORDER episodes featuring Williams on Sundance.TV. Click on the episodes below to stream now. (Log-in required.)
Season 8, Episode 2: "Shadow" (WATCH NOW)
This episode dates back to the very early days of Michael Kenneth Williams' career! He plays Delmore Walton, a prisoner that gets ripped off by a crooked lawyer who'd promised to fix his case.
Season 11, Episode 14: "A Losing Season" (WATCH NOW)
Williams has a bigger part in this one: Marcus Cole, an ex-con connected to a pregnant woman's murder. Detectives Ed Green (Jesse L. Martin) and Lennie Briscoe (Jerry Orbach) are both investigating.