10 Oscar-Winning Actors Who Appeared on "LAW & ORDER"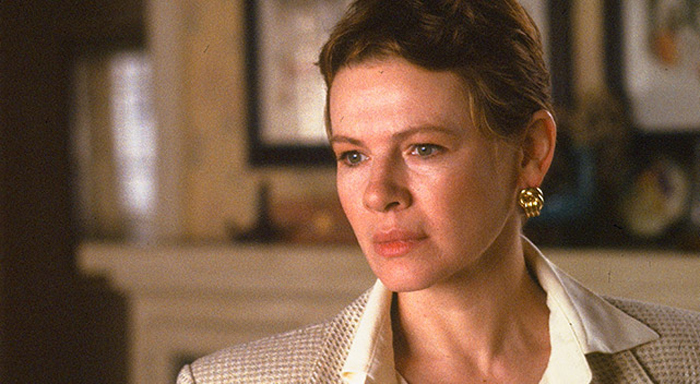 With a different case every week, LAW & ORDER has had hundreds of roles for actors, many of whom have gone on to become (or were already) some of today's biggest stars. Here are 10 celebs who showed up on the procedural show and have scored golden statues at the Academy Awards.
1. Chris Cooper
Chris Cooper appeared as Roy Payne in only one episode of Law & Order in 1996. He did go on, however, to win his Oscar for his part in Adaptation, directed by Spike Jonze.
2. Dianne Wiest
From 2000 until 2002, Dianne Wiest portrayed D.A. Nora Lewin on LAW & ORDER She won her first Oscar in 1987 after starring in the Woody Allen movie Hannah and Her Sisters and her second under the same director in 1995 for Bullets Over Broadway.
3. Ellen Burstyn
The much-celebrated Ellen Burstyn won an Oscar for Alice Doesn't Live Here Anymore and also picked up an Emmy Award for Outstanding Guest Actress – Drama Series for her role as Bernie Stabler on Law & Order: SVU.
4. Julia Roberts
Julia Roberts appeared in one episode of Law & Order in 1999 as Katrina Ludlow, a professional party planner, before winning an Oscar in 2000 for her titular role in the Steven Soderbergh movie Erin Brockovich.
5. Marlee Matlin
In 2004 and then again in 2005, Matlin appeared in two separate Law & Order: SVU episodes as Dr. Amy Solwey, an in-vitro fertilization specialist who suffers from a rare genetic disorder that left her deaf. Though Matlin never suffered from this disease herself, she is deaf, and she also played a hearing speech teacher at a school for the deaf in Children of a Lesser God. She won an Oscar for the performance, becoming the youngest winner of the Best Actress award.
6. Marcia Gay Harden
Harden won the Academy Award for Best Supporting Actress for her turn in Pollock and also picked up an Emmy nomination for Outstanding Guest Actress in a Drama Series, for her role as FBI Agent Dana Lewis in Law & Order: SVU.
7. Mercedes Ruehl
Mercedes Ruehl played two different roles on Law & Order over the years—Zina Rybakov in 2004 and Judge Clara Lloyd in 2009. She also picked up an Oscar in 1992 for her role in Terry Gilliam's The Fisher King.
8. Olympia Dukakis
In 2011 Olympia Dukakis showed up on Law & Order: SVU as attorney Debby Marsh, but way back in 2000 she won the Academy Award for her role of Rose in Moonstruck.
9. Phillip Seymour Hoffman
On the very first season of LAW & ORDER in 1991, Phillip Seymour Hoffman guest-starred with Samuel L. Jackson as Steven Hanauer. LAW & ORDER was the first TV show Hoffman ever appeared on and it helped launch his career. He would go on to win the Oscar for his portrayal of Truman Capote in Bennett Miller's Capote.
10. Robin Williams
On Law & Order: SVU, Robin Williams was Merritt Rook, a vastly intelligent audio technician who became an anti-authoritarian figure to help the little guy. Williams was on the show in 2008, ten years after he won his Oscar for Best Actor in Good Will Hunting.
How well do you know the cast of Law & Order? Take a quiz on Diane Wiest, Benjamin Bratt, Chris Noth or Jerry Orbach now!

LAW & ORDER marathons air on SundanceTV every Thursday and Friday afternoon starting at 3PM/2C.