How Criminal! Famous Guest Stars Who Went Bad on "Law & Order"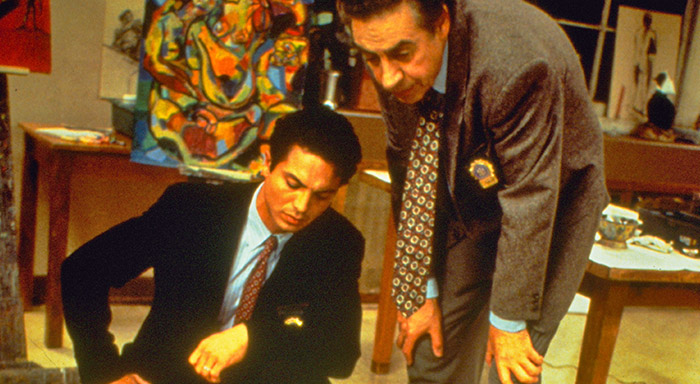 Guest stars in any TV series are important, but they're even more so on Law & Order–without them there wouldn't be anyone for the DAs and ADAs to grill! Below are some of the famous faces who have shown up specially to commit crimes. Who was the best at being bad?
Peter Facinelli
Facinelli, of Twilight and Can't Hardly Wait fame, was Shane Sutter, a high school student who gets involved in a "points-for-sex" club and ends up accused of rape.
Rob Mcelhenny
Before Mcelhenny of Always Sunny in Philadelphia was old enough to drink, he was guest starring as part of a group charged in a shooting. (He throws his buddy under the bus to lower his sentence.)
James Rebhorn
Known for his last role on Homeland, Rebhorn played a ruthless serial killer who, after serving jail time for murder, went on to kill three more.
Amanda Peet
A fresh-faced Peet showed up as Leslie Harlan and turned on the waterworks when her character was arrested for a robbery/shooting.
Vera Farmiga
Speaking of waterworks, Farmiga really pulled out all the stops as Lindsay Carson, the convicted killer's daughter who lets loose on her own killing spree.
Philip Seymour Hoffman
Hoffman's on-screen debut had him playing a former drug-dealer accused of rape. (The charge is dropped because of faulty testimony.)
Ellen Pompeo
Pompeo played the daughter of a distraught businessman accused of murdering his wife and son. But did daddy do it? No spoilers here.
Keep voting! Pick your favorite Law & Order spin-off and decide which real-life crime made for the best Law & Order episode.