Benjamin Bratt's Movie Career Goes Against the Grain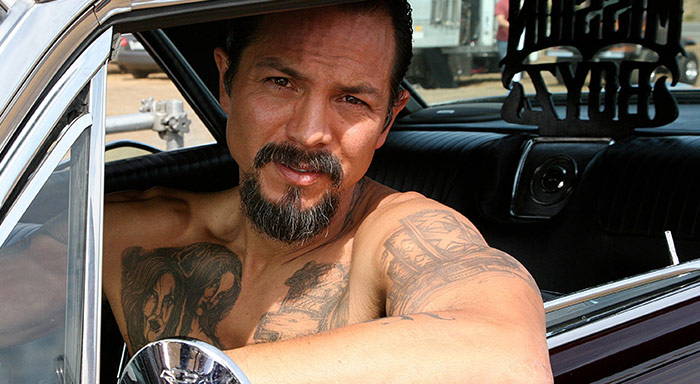 To Law & Order fans, Benjamin Bratt may always be Detective Rey Curtis, but outside of the four seasons the actor spent as a regular on the TV drama, he's appeared in an array of films, with an emphasis on challenging indie dramas. If you know Bratt only as a by-the-book cop, read up on some of his outside-the-box roles.
1. Clear and Present Danger
Bratt gets tough in a Jack Ryan Clancy classic as he takes on the role of an American field officer sent to Columbia to infiltrate the drug cartels. His character, Captain Ricardo Ramirez, leads the forces on the ground on search and destroy missions.
2. Cloudy With a Chance of Meatballs
This charmingly zany animated film features a slew of celebrity voices, including Bill Hader as amateur scientist Flint Lockwood and Anna Faris as Sam Sparks, the newbie weather reporter covering Flint's food-weather machine. In a hilariously deadpan vocal performance, Bratt portrays Sam's cameraman, Manny, who also happens to be a former doctor, pilot and comedian.
3. Demolition Man
Bratt has a chance to show off his sci-fi side in this action movie set in the year 2032. Here he plays a young officer trying to protect the leader of an underground tribe of free humans—who are seen as threat to the villan's narcotized society.
4.  La Mission
Bratt stars as ex-con Che Rivera, a lowrider enthusiast and widower living with his adolescent son, Jez, (Jeremy Ray Valdez) in San Francisco's Mission district. His sense of identity is challenged when he discovers Jez is gay. The movie was written and directed by Bratt's brother, Peter.
5.  Love in the Time of Cholera
Based on the world-famous novel by Gabriel Garcia Marquez, this film adaptation stars Bratt as the husband in an arranged marriage that lasts more than 50 years despite being marred by dark, emotional issues. All the while, lowly clerk Florentino Ariza (Javier Bardem) pines for Bratt's wife, Fermina (Giovanna Mezzogiorno).
6. Miss Congeniality
Bratt is rarely cast as a romantic lead, but he charms as Sandra Bullock's partner throughout an FBI investigation into a possible terrorist attack at a beauty pageant.
7. Pinero
The dramatic life and times of Miguel Pinero, the Puerto Rican-born, New York City-raised poet and playwright portrayed here by Bratt, are chronicled in this biopic. Pinero's time in an upstate prison becomes the basis for his smash Broadway play, Short Eyes, but the resulting fame and notoriety don't sit well with the troubled artist.
8. The River Wild
In this adventure-crime-thriller, Bratt gets to spend some screen time with living legend Meryl Streep—and portray her best friend to boot. Unfortunately, his park ranger character meets an untimely end when he finds himself at the wrong end of a gun.
9. The Woodsman
Bratt plays the brother-in-law of Walter (Kevin Bacon), who recently left prison after serving a 12-year sentence for child molestation. While the rest of Walter's family refuses to see him, Carlos chooses not to abandon him and even attempts to help Walter reconcile with his sister.
10. Traffic
As the lord of the Obregon drug cartel, Bratt makes his mark in Steven Soderbergh's Oscar-winning ensemble drama by forgiving debts and taking out a high-stakes dealer.
Can't get enough of the versatile actor? Take our Benjamin Bratt quiz to really get up to speed on his career.