Cast Members
Wyclef Jean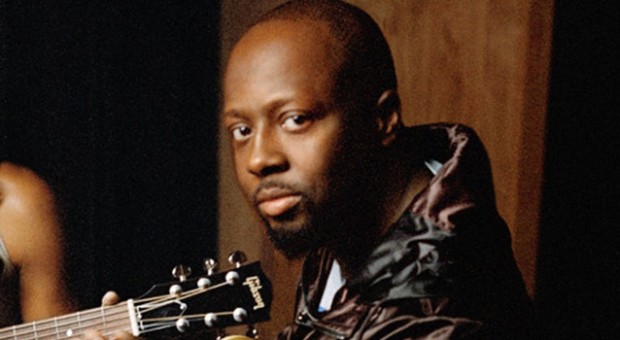 With his formidable new album, Carnival Vol. II: Memoirs of an Immigrant, the Haitian-born Grammy Award-winning musician/producer/social activist Wyclef Jean has entered an important new phase of his career. "In the past few years many things have happened that have affected who I am," says Wyclef. "The unexpected passing of my father brought great spiritual reflection on what matters in life. God's gift of my daughter reminded me of how love is the greatest way to heal. I have traveled the world, seen the issues in my native land, and worked some of the most important recording artists artistically. This has given me a second wind, so to speak. Inspiration."

In the 20 years since first meeting his fellow Fugees cofounders -- Lauryn Hill and Prakazrel ("Pras") Michel -- and 10 years since launching his prolific solo career with 1997's Wyclef Jean Presents The Carnival Featuring Refugee All-Stars, Wyclef Jean has effortlessly crossed genres, generations and geographic boundaries as a musical goodwill ambassador and a diplomat for positive cultural evolution.

"Everything I do revolves around music," says Wyclef. "If there was no music, I wouldn't be where I'm at. My music is the vessel I use."

His musical journey began in Haiti, where he sang in his father's church at the age of 3. 12 years later, after moving to the United States at age 10, Wyclef formed his first serious musical collaboration, the Tranzlator Crew, in 1987, with New Jersey classmates Lauryn Hill and Pras Michel (whom Wyclef calls his "cousin"). By 1994, the Tranzlator Crew had become the Fugees and the group enjoyed its first critical acclaim and moderate chart success with its debut album, Blunted On Reality, and a pair of singles: "Nappy Heads" and "Vocab."

The Fugees sophomore album, 1996's The Score, fulfilled the group's promise in bigger ways than anyone had imagined, becoming a full-blown cultural phenomenon. The Score reached the #1 slots on Billboard's Top 200 and Top R&B/Hip-Hop albums charts, produced three hit singles -- "Fu-Gee-La," "Killing Me Softly With His Song," and "Ready Or Not" -- and earned two Grammys: Best R&B Performance By A Duo Or Group With Vocals ("Killing Me Softly With His Song") and Best Rap Album. The Score went on to become the world's #1 top-selling hip-hop album of all-time, selling more than 19 million copies globally and still counting.

In 1997, the obvious next move for this gifted writer and producer was to embark upon a solo project. Wyclef Jean Presents The Carnival Featuring The Refugee All-Stars (aka The Carnival) peaked at #16 on the Billboard 200 and #4 on the Top R&B/Hip-Hop album charts while generating the smash singles "Guantanamera" (which earned a Grammy nomination), "We Trying To Stay Alive" and "Gone Till November," which continues to be a signature classic. Guest artists on the album included Lauryn Hill and Pras as well as the I Threes (Bob Marley's backup vocalists), the Neville Brothers, and the legendary salsa singer Celia Cruz.

Wyclef branched out even further with 2000's The Ecleftic: 2 Sides II A Book, recorded with a diverse range of guest artists including Youssou N'Dour, Earth Wind & Fire, Kenny Rogers, and Mary J. Blige. That same year, he was nominated for Best Hip-Hop act at the 2000 MTV Europe Video Music Awards.

His third solo album, 2002's Masquerade, peaked at #6 on the Top 200 and reached #2 on the Top R&B/Hip-Hop charts. The record featured tracks recorded with Bumpy Knuckles & M.O.P., Claudette Ortiz, and archetypal 1960s mod crooner Tom Jones.

His fourth solo album, 2003's autobiographic The Preacher's Son, drew positive reviews and featured cameo performances from Patti LaBelle, Redman, Carlos Santana, and others. His next effort, 2004's Welcome To Haiti: Creole 101, marked his most radical artistic and musical statement. It was during this period that he had made his first visit back to his homeland since childhood. Wyclef decided that he would sing much of the album in his native language, Haitian Creole, celebrating his musical heritage.

His talents as a producer and collaborator have led to a myriad of successful projects over the past two decades including recordings with Bono (New Day), writing and producing Carlo Santana's Supernatural, which won the Grammy for Album of the Year, and Whitney Houston's My Love Is Your Love.

In 2007, Wyclef struck a major chord in mass pop consciousness with "Hips Don't Lie," the chart-topping Grammy-nominated international smash hit duet with Shakira. "No matter how much the drums may change," says Wyclef, "there is nothing new under the sun. A great song will always be a great song." The track took home Song of the Year honors at the MTV Latin Awards and went on to break the spin history records held on Billboard Monitor's Top 40 Mainstream chart. "Hips Don't Lie" also held #1 airplay chart positions around the world for 20 weeks.

For Wyclef, "Hips Don't Lie" opened up a new chapter in his ever-evolving career. "When you're having a dry period, sometimes you question your relevance, not on the music, but on the trends and how things are changing," he confesses. "So when the Shakira record came out and I was told that it broke Michael Jackson's and Elvis Presley's record for airplay, it put a battery pack on my back and reminded me that I am relevant. I became a 14-year old kid again."

Wyclef's latest studio album is, he says, "a continuation of 'Gone Till November.' I focus a lot on the songwriting." For his new record, Wyclef called upon his friends from an extraordinary list of artists including Paul Simon, Mary J. Blige, T.I., Norah Jones, Akon, Serj Tankian (of System Of A Down), Lil' Wayne, and Shakira, to name a few. Once again, Wyclef collaborated on production with his long-time production partner, Jerry Duplessis, whom he has worked with since the beginning of the Fugees.

Through the years, Wyclef has always carefully chosen who he works with. "I have to be a fan," he says. "It has to be challenging. The worst thing you can tell me is it can't be done."

Wyclef's approach towards challenges is especially apparent in work on humanitarian causes. He is particularly focused on efforts in producing results in his native Haiti. Wyclef Jean created the non-profit foundation Yéle Haiti (www.yele.org) to provide aid and assistance to that impoverished nation. Founded in January 2005, the charity has already changed the lives of hundreds of thousands of poverty-stricken Haitians through its programs of sustainable development. It links with existing groups and/or starts programs that feed the hungry, education, youth rehabilitation, and fight AIDS, as well as providing soul-sustaining nourishment through arts and sports programs. Yéle's biggest contribution is intangible. "The greatest accomplishment is giving hope to young kids," says Wyclef. "Yéle Haiti allows kids to dream and it's been a minute in Haiti since the kids had good dreams. Their dreams have been nightmares. That's what got me here, dreaming."

Harry Belafonte, another legendary performer and tireless civil rights leader, has taken Wyclef's cause to heart. "Before I went to Haiti on a mission, Harry was the first person I sat with," Wyclef says. When Wyclef recently performed for Belafonte at the actor/singer/activist's 80th birthday party, Belafonte told him, "I couldn't pass the torch to a better person."

"So much of the hopes of Haitians reside within Wyclef and within Yéle," says Yéle Haiti's founding Executive Director, and current consultant, Hugh Locke. "We have become intertwined with the future of the country." The longtime aid worker adds, "This is one of the few instances I've come across where a non-governmental, non-profit organization is having a very significant impact on an entire nation. Wyclef is the most instantly recognized and loved non-political figure in Haiti, bar none."

While Wyclef spends much time in Haiti, he knows the future of Yéle Haiti lives far beyond Haiti's borders. "It's that Diaspora that lives outside of Haiti and other people in America and Europe that want to help Haiti who actually physically go and look and see what they want to do." After Wyclef joined forces with Brad Pitt and Angelina Jolie on a trip to Haiti in 2006, hits on the Yéle Haiti website soared from 20 a week to a staggering 46,000 per day.

Part of Wyclef's enduring appeal is he remains an everyman, completely approachable and unfazed by celebrity's sparkle. "Until I see one celebrity that is able to actually rise from the dead because they had so much money and fame, I will continue to a man among regular people."

With Yéle Haiti on its feet, Wyclef now plans to relaunch Clef Kids, a U.S.-based charity he started years ago. "It was my way of saying to America, 'Thanks for everything you did for me.' We find kids with different talents, help them develop and usually that's where the geniuses come from." Helping others is simply an act of kindness that he learned from his father, a preacher. "He was probably my greatest inspiration," Wyclef says. "I get my whole swagger from him and mostly my love for others." In addition to Wyclef's humanitarian efforts in his native Haiti and his focus on children, he has been asked to be involved in many of the works on behalf of the eradication of HIV/AIDS around the world, with particular focus on Haiti and Africa. "It is great to see the many organizations that are working on eliminating poverty and HIV and AIDS around the world," says Wyclef. "I am hoping that the work I do with any of these organizations and charities can assist me in getting resources for Haiti."

Wyclef is now turning to a younger generation for inspiration. "I'm learning a lot from the new kids," he says. "I'm in the studio with T.I. and [the Black Eyed Peas'] will.i.am, who's sometimes compared to me. I love it because people used to compare me to Bob Marley. Now they see Wyclef is Wyclef. My secret is that I always think I can learn something."

"Sweetest Girl (Dollar Bill)" featuring Akon, Lil' Wayne and introducing Niia, the lead-in single from Carnival Vol. II: Memoirs of an Immigrant, became Wyclef's very first Top 10 single as a solo artist the same week it achieved RIAA Platinum Digital Single status. To date, t has sold over 2 million (and counting) digital singles worldwide. A bona fide international smash, "Sweetest Girl (Dollar Bill)" has charted in Austria, Canada, Germany, Italy, New Zealand, Poland, Sweden, Switzerland, India, Hong Kong and the UK as well as the United World Chart.

The album's second single, "Fast Car" featuring Paul Simon, is on it's way to similar success. It's ground breaking video that features Wyclef and a kid playing the EA game Burnout Paradise on a Sony Playstation 3. The video concept was written by Wyclef Jean, and co-directed by Leopoldo Gout.

Wyclef celebrated the release of Carnival Vol. II: Memoirs of an Immigrant with a sold-out tour of North American clubs and theaters which launched January 14 in Providence, Rhode Island and ended February 27 in Montreal. He is headlining the MTV Campus Invasion tour in April and May 2008, and will tour in Asia, India, Latin America, Australia and Europe for the balance of 2008.