Cast Members
Tony Hawk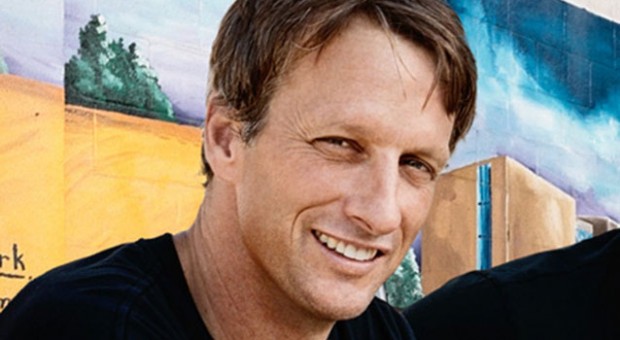 Fans are not sure if he is more gymnast, acrobat or magician. The only thing certain about Tony Hawk is that he is skateboarding's primary icon. His physical skill and dazzling artistry have left fans slack-jawed ever since he turned pro at age 14. Tony's talents have brought skateboarding unprecedented mainstream attention and respect, which has helped legitimize all action sports.

In July '08 Tony rolled out his 24-city-summer Boom Boom HuckJam tour. In fall of '07 Tony launched his latest video game, Tony Hawk's Proving Ground as well as his SECRET SKATEPARK TOUR 3 video. In November of '06, Tony launched his Tony Hawk's Project 8 and Tony Hawk's Downhill Jam. In 2005 Tony launched Tony Hawk's American Wasteland (or T.H.A.W.) in the US as well as internationally. In 2004 Tony Hawk signed with Sirius Satellite Radio for a weekly radio show, Tony Hawk's Demolition Radio. Commercial free and completely un-censored, Tony plays his fave music and speaks with his skater and celebrity friends. In the summer of 2006 Tony Hawk's Boom Boom HuckJam visited Six Flags locations across the US. Back in 2002, Boom Boom HuckJam took premier skaters, BMX bikers, motocross athletes and rock bands on a sensational 24-city tour that packed arenas across the U.S. Since 2003 the tour has rolled into 31 cities each year across North America.

Tabbed once again as the Favorite Male Athlete at the 2008 Nickelodeon's Kid's Choice Awards (he won the same award in 2003, 2004 and in 2001, beating Kobe Bryant, Shaquille O'Neal and Tiger Woods), Tony has become a role model for fans of all ages. He was named Choice Male Athlete at the Teen Choice Awards 2004 and had won the same in 2001 and 2000. He is an active participant in the Make-a-Wish Foundation, which honored him as its Favorite Male Athlete in 2002. His own non-profit charity, the Tony Hawk Foundation, has awarded nearly $1,000,000 to help finance public skateparks in low-income areas nationwide.

In 2001, his best-selling Tony Hawk's Pro Skater video game, made by Activision, won three Blockbuster Awards for Favorite PlayStation, Dreamcast and GameBoy games. And, the Nickelodeon's Kid's Choice Awards named it Best Video Game, at the same ceremony in which he was named Favorite Athlete. The Pro Skater series is now one of the best-selling video game franchises of all time, with more than 20 million units sold worldwide. The game's fifth release, in '03, was Tony Hawk's Underground (or T.H.U.G.) and took virtual gaming to a new level, allowing players to scan in their own photos and skate as themselves.

Now 40, Tony is best known for his "900" (two and a half spins above a 12-foot-high halfpipe), which existed only in theory until he landed it at the 1999 X-Games. In 2000, Tony wrote a best-selling autobiography, HAWK: Occupation Skateboarder, his first of three books. The same year, he won ESPN's ESPY award for Best Alternative Athlete. The televised Tony Hawk's Gigantic Skatepark Tour, took skaters/BMX bikers to skateparks across the U.S., became the highest rated on ESPN2.

Ever since older brother Steve gave him his first Bahne fiberglass skateboard at age 9, Tony wanted to skate. Two years later, to the surprise of his father Frank, the local Little League president, Tony quit baseball to pursue his true love. The decision proved to be fortuitous. He
turned pro at 14, placing 1st or 2nd at nearly every event in his career, and invented more than 80 tricks, earning fiercely loyal fans in the U.S., Europe, Australia, Asia and South America. Concurrent with Tony's rise in popularity, skateboarding has evolved from an underground pursuit
to a respected sport -- one requiring talent, discipline and training. Today, many top skaters earn six-figure incomes.
Tony has appeared in commercials and campaigns for mainstream brands such as Frito Lay's Go Snacks, Hershey's Milk, McDonald's, Powerade and Apple computers. Despite the mainstream attention, Tony maintains his popularity among the core audience in skateboarding. He is co-owner of Birdhouse skateboards, one of skateboarding's most respected brands. He also has a strong relationship with Quiksilver, the top global brand in apparel for the boardriding culture and a force in the action-sports retail market. Quiksilver now owns and operates Hawk Clothing, a line of skatewear for kids that Tony and his siblings started back in 1998.