Cast Members
Tom Ford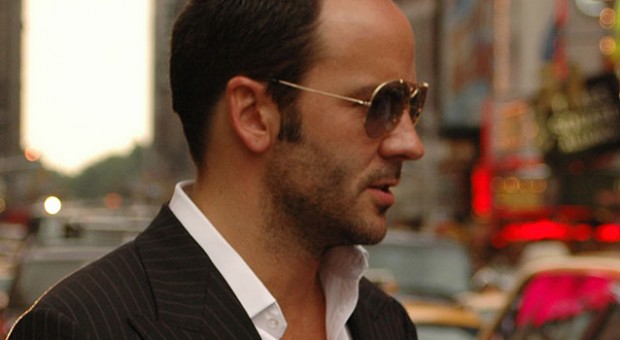 Best known for bringing sex and glamour back into fashion, Tom Ford's creative genius transformed Gucci from a nearly bankrupt luggage company into a multi-billion dollar fashion empire. His willingness to take risks in both design and business has made him one of the industry's leading innovators.
Tom Ford was born in Austin, Texas, but spent most of his childhood in Santa Fe, New Mexico. During his teens Ford moved to New York and enrolled at New York University to study art history. He later redirected his studies to concentrate on architecture at Parsons School of Design in New York and Paris. During college Ford modeled, acted in television commercials and was inspired by the fashion celebrities he met at Studio 54 like Calvin Klein and Halston.
In 1990, Tom Ford moved to Milan to join Gucci as the company's Womenswear Designer. In 1992, he became Design Director and in 1994 he was appointed Creative Director of Gucci. He was responsible for the design of all product lines, from clothing to perfumes, and for the Group's corporate image, advertising campaigns and store design.

In January 2000, following the acquisition of Yves Saint Laurent and YSL Beauté by the Gucci Group, Tom Ford assumed the position of Creative Director of Yves Saint Laurent Rive Gauche and YSL Beauté. In addition to his existing duties at Gucci, Ford worked with all creative teams at YSL to define the overall image and positioning of the YSL brand including all product categories and communication activities. Ford also served as Creative Director of Gucci Group. In July 2002 he was made Vice Chairman of the Management Board of Gucci Group. In April 2004, Ford resigned from his post at Gucci Group following a buyout by Pinault Printemps Redoute.

During Ford's 10 years as Creative Director at Gucci and Gucci Group, sales increased from 230 million dollars in 1994 to almost 3 billion dollars in 2004, making Gucci one of the largest and most profitable brands in the world. Ford attributes his success to his ability to do his best work under pressure, when he has the most to risk and the most to lose. He also admits to rarely sleeping more than a few hours a night and to keeping Post-it notes next to his bed in case he wakes up with an idea.

Tom Ford's success in the fashion industry has been recognized by a number of awards including four awards from the prestigious Council of Fashion Designers of America (CFDA) and five VH1/Vogue Awards. In March 2004, Tom Ford was honored for his contributions to the worlds of fashion and film with the Rodeo Drive Walk of Style award.