Cast Members
Sumner Redstone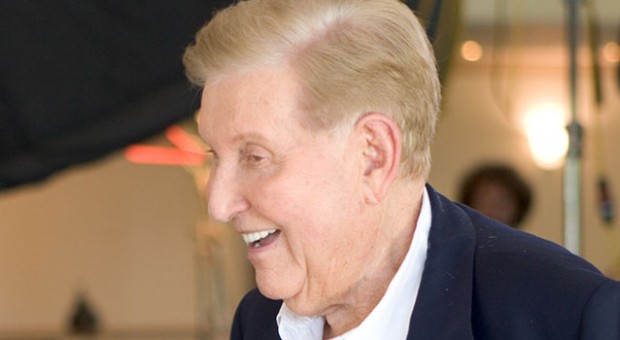 Sumner Redstone graduated first in his class from high school and has been in a class of his own ever since. He serves as Chairman of the Board and Chief Executive Officer of Viacom, which under his leadership has grown into one of the leading entertainment and media companies in the world.

Redstone grew up in Boston, Massachusetts. With role models like his father, who established one of the first drive-in movie theaters in the country, and his mother, who emphasized education, Redstone developed a dedicated work ethic and passion to succeed. A diligent and determined student, he attended the prestigious Boston Latin High School and received a scholarship to Harvard University.

At Harvard, Redstone was selected by Japanese history professor Edwin Reischauer (later Ambassador to Japan) to join a special group in the Military Intelligence Division during World War II, whose mission was to break Japan's high-level military and diplomatic codes. In connection with these activities, Mr. Redstone received, among other honors, two commendations from the Military Intelligence Division in recognition of his service, contribution and devotion to duty. He also received an Army Commendation Award.

After his service in the Army, Redstone attended Harvard Law School. Upon graduation in 1947, he moved to Washington, D.C., and practiced law. In 1954, however, he returned to Boston to join his family's movie theater business, National Amusements, Inc. (then called Northeast Theater Corporation). National Amusements now operates approximately 1,400 motion picture screens in the United States, the United Kingdom and South America.

As the National Amusements chain grew, Redstone used his knowledge of the movie industry to invest in other Hollywood outlets. He made millions of dollars investing in studios like 20th-Century Fox, Columbia Pictures Entertainment, and MGM/UA Entertainment. However, after he acquired a controlling stake in Viacom in 1987, he decided not to resell and eventually took on additional responsibilities as CEO.

At Viacom's helm, Redstone coined the phrase "content is king," and programming on channels such as MTV and Nickelodeon began to reinvent pop culture. In 1994, Viacom acquired Paramount, and Redstone incorporated Paramount's movie and television studios into his growing entertainment company. When CBS and Viacom merged in 2000, Viacom became one of the most diversified media companies in the world.

In addition to his business affairs, Redstone devotes a large portion of his time and energy to community causes. After his own close call in a Boston hotel fire in 1979, he provided an endowment to the Burn Center at Massachusetts General Hospital. He is a member of the Board of Overseers of the Dana-Farber Cancer Institute and the Board of Overseers of the Boston Museum of Fine Arts, and has served as the Chairman of the Jimmy Fund (Children's Cancer Research Foundation), as well as many other philanthropic boards and councils.

Redstone is also passionate about education and has lectured at a variety of universities, including Harvard Law School and Brandeis University. In 1982, he joined the faculty of the Boston University School of Law, where he created one of the nation's first courses in entertainment law.