Cast Members
Scott Baird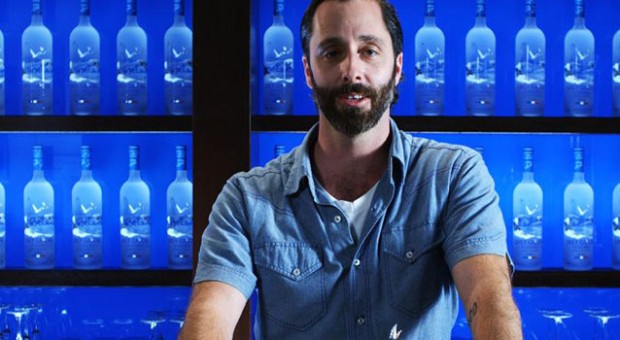 Scott Baird is known and respected throughout the Bay Area and nationally for his creativity, talent and deep knowledge of spirits, cocktails and bartending. He uses products from small production companies and creates many cocktail components from scratch, utilizing his talent in the kitchen as well as behind the bar. This dedication to quality ingredients and execution has earned him recognition in various food and drink-related media, including San Francisco Magazine, Imbibe, Nightclub and Bar, Tasting Panel, San Francisco Bay Guardian, DC Modern Luxury, C magazine, KGO Radio, and as a 2010 Bar Star by San Francisco Chronicle. 15 Romolo, a North Beach bar and restaurant he co-owns in San Francisco, was named in March 2010 as one of the city's 38 "most essential" restaurants by popular industry blog EaterSF. The "Lady Macbeth," a cocktail Scott co-created for The Bon Vivants' client AGAINN in Washington, D.C., was recently selected by Details magazine as one of the top in the U.S. Scott's creations have been showcased in many cocktail competitions, including Skyy Spirits' San Francisco-wide "Mixology Madness" competition in 2009 that crowned him The City's Best Bartender, with a feature story in 7x7 magazine. He also took first place finishes in the Nirvino Navan competition in 2009 and the 2008 Macallan Amber competition. He and The Bon Vivants' partner Josh Harris won the national 2010 Cabana Cachaca Bartender Olympics at Tales of the Cocktail in New Orleans as members of the West Coast team.

Scott's knowledge of hand-crafted cocktails began to take shape in 2002 when he worked at César restaurant and bar in Berkeley, which had one of the best-stocked bars in the Bay Area. In 2005, he moved across the Bay to San Francisco and accepted a position behind the culinary-minded bar at COCO5OO. Executive Chef Loretta Keller encouraged Scott to make his own liqueurs from scratch and to buy organic ingredients for his mixers. In addition to working at COCO, Scott created cocktails for offsite parties and envisioned opening his own artisanal cocktail bar. It was through catering that Scott tapped into his lifelong passion for cooking, creating menus specializing in seasonal Mexican and Cal-Med cuisine.

While operating the bar at COCO, Scott also worked part time at The Fatted Calf. The daily proximity to farm-fresh produce proved very influential. Scott carries the appreciation for seasonality that he gained from COCO5OO and The Fatted Calf into the cocktails and cuisine he makes at 15 Romolo, and the cocktail consulting duo The Bon Vivants, which he co-founded with Josh Harris in 2009.