Cast Members
Samuel L. Jackson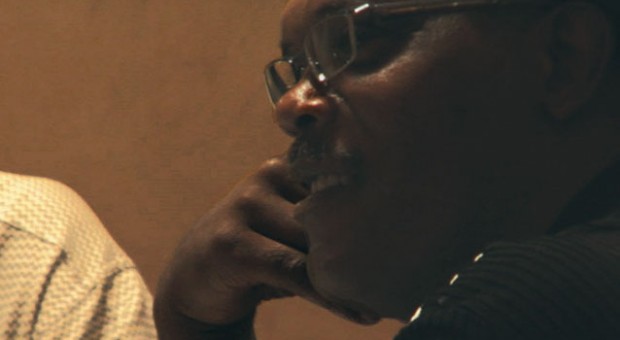 Respectfully labeled as one of the hardest working actors in Hollywood, Jackson is an undisputed star as demonstrated by the fact that his films have grossed more money in box office sales than any other actor in the history of filmmaking. Jackson excels in both big budget movies as well as smaller screen projects. With over ninety films under his belt, Jackson's remarkable versatility continues to shake the foundations of Hollywood.

Jackson made an indelible mark on American cinema with his portrayal of 'Jules,' the philosophizing hitman, in Quentin Tarantino's PULP FICTION. In addition to unanimous critical acclaim for his performance, he received Academy Award and Golden Globe nominations as Best Supporting Actor, as well as a Best Supporting Actor award from the British Academy of Film and Television Arts.

Jackson was raised by his maternal grandmother in Chattanooga, Tennessee. He attended Atlanta's Morehouse College as an architecture student; however, following a speech therapist's advice for his stutter, he auditioned for a college musical on campus. After landing a role, Jackson realized that he enjoyed performing enough to further pursue acting and he eventually switched his major to drama. After graduating from college in 1972, he moved to New York to begin his acting career.

Before his career took off Jackson held various odd jobs; he worked as a doorman at the famous Manhattan Plaza Apartments, home to hundred of actors and artists in New York. He also worked as a stand-in for Bill Cosby during the filming of "The Cosby Show."

Samuel L. Jackson made movie history with his portrayal of a crack addict in Spike Lee's JUNGLE FEVER when he was awarded the first and only Best Supporting Performance Award ever given by the judges at the Cannes Film Festival. He also won the New York Film Critics Award for Best Supporting Actor for that performance.

Jackson's recent credits include COACH CARTER and STAR WARS EPISODE III: REVENGE OF THE SITH. In the final episode of the STAR WARS trilogy Jackson plays 'Mace Windu,' a Jedi master. The film made an overwhelming impact at the box office and broke numerous opening day records. Jackson said that his role as a Jedi in Star Wars was a dream come true.

Jackson appeared in THE MAN for New Line and then in the Revolution Studios film FREEDOMLAND. He also appeared in PACIFIC AIR for New Line as well as BLACK SNAKE MOAN for Paramount.

Jackson was recently honored at the prestigious Palm Springs International Film Festival with a Lifetime Achievement Award, and in the year 2000 the Deauville Film Festival presented Jackson with their Lifetime Achievement Award.