Cast Members
Ruby Dee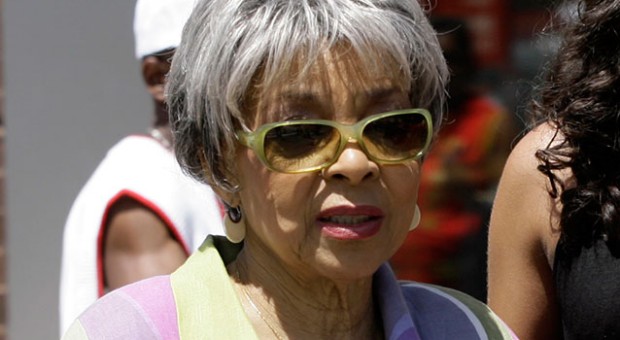 Although born in Cleveland, Ohio, Ms. Dee considers herself a product of Harlem, where she grew up and began her career as a member of the American Negro Theatre. She received her B.A. from Hunter College, and later studied acting with Paul Mann, Lloyd Richards and Morris Carnovsky.

Her most recent roles have been in AMERICAN GANGSTER, with Denzel Washington and Russell Crowe; in STEAMROOM, with Dick Anthony Williams and Ally Sheedy; and in the independent film CLARKSDALE. In 2005, she starred in NUMBER 2, a New Zealand comedy-drama which won the Audience Award at the 2006 Sundance Film Festival and for which she was awarded New Zealand's highest acting honors. Ms. Dee is featured with Julie Harris in the THE WAY BACK HOME. She was also featured in the Oprah Winfrey television production of "Their Eyes Were Watching God".

Some of her favorite roles on stage and screen include Lutiebelle in PURLIE VICTORIOUS (written by her late husband, Ossie Davis); Ruth in A RAISIN IN THE SUN; Lena in "Boesman and Lena", for which she received an Obie and a Drama Desk award; and Mary Tyrone in "A Long Day's Journey Into Night", for which she received a Cable ACE award. Other notable credits include "Anna Lucasta", "Wedding Band", "St. Lucy's Eyes", THE JACKIE ROBINSON STORY, UPTIGHT (which she co-wrote), BUCK AND THE PREACHER, COUNTDOWN AT KUSINI (which she co-produced with Delta Sigma Theta sorority), DO THE RIGHT THING, JUNGLE FEVER, "Peyton Place", GO TELL IT ON THE MOUNTAIN, THE STAND, and HAVING OUR SAY. She has received several Emmy nominations, and in 1991, won an Emmy for her performance in DECORATION DAY

In 2006, Ms. Dee released the selected speeches and writings of Ossie Davis in Life Lit by Some Large Vision, in bookstores now. She is also the author of two children's books, Tower to Heaven and Two Ways to Count to Ten; a book of poetry and short stories, My One Good Nerve (which she has adapted into a solo performance piece); and With Ossie and Ruby: In This Life Together, a joint autobiography co-authored with her late husband—recently released on audio and nominated for a Grammy Award. She has also narrated several audio books, including Zora Neale Hurston's Their Eyes Were Watching God (for which performance she won an Audie Award).

In 1988, Ms. Dee was inducted into the Theatre Hall of Fame. With Mr. Davis, she has been inducted into the NAACP Image Award Hall of Fame, awarded the Silver Circle Award by the Academy of Television Arts and Science, the National Medal of Arts Award, and the Screen Actors Guild's Lifetime Achievement Award. In December 2004, Ms. Dee and Mr. Davis were recipients of the John F. Kennedy Center Honors. She is a member of Actors' Equity Association, the Screen Actors Guild, the American Federation of Television and Radio Artists, and the Writers Guild.