Cast Members
Robert Redford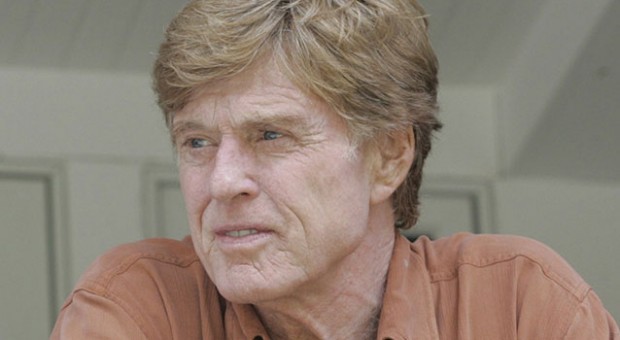 Robert Redford is an anomaly in the entertainment industry. He has been world-famous for some 40 years, yet he remains a highly private individual. He is an ardent conservationist and environmentalist, a man who stands for social responsibility and political involvement and an artist and businessman who is a staunch supporter of uncompromising creative expression. His passion remains to make films of substance and social/cultural relevance, as well as to encourage others to express themselves through the arts.

This interest in the creative process, and creative expression in general, began long before Robert Redford set his mind on an acting career. Born in Santa Monica, California, as a child his only sources of entertainment were the public library, radio and the local movie theater. Cartoons inspired him to draw and paint on his own. Later, having attended the University of Colorado, he dropped out and went to Paris where he attended the Ecole des Beaux Arts. Looking back, he remembers: "I had no resources other than my own will to explore, but when you are painting, you are your own man. Nobody tells you that you can't use the color red; all decisions are totally your own."

When he returned to the United States, Redford enrolled in art school in Brooklyn and the American Academy of Dramatic Arts to study acting so he would better understand the needs of the theater. His drama teachers recognized his talent, and set design soon took back seat to acting.

He landed his first Broadway starring role in Sunday in New York, followed by Little Moon of Alban and Neil Simon's Barefoot in the Park, directed by Mike Nichols.

From that point on, Redford had to struggle, like any actor, but "not too hard." His first movie role was in WAR HUNT, in which Sydney Pollack, the man who would become a friend and frequently his director, played a bit part. He reprised the role of newlywed Paul Bratter in the film version of BAREFOOT IN THE PARK, opposite Jane Fonda, for which he received praise from critics and audiences.

In addition to his prominence as an actor, Redford won a Directors Guild of America Award, a Golden Globe Award and the Academy Award for Best Director for his feature film directorial debut on the emotionally shattering family drama ORDINARY PEOPLE. He went on to both direct and produce THE MILAGRO BEANFIELD WAR and A RIVER RUNS THROUGH IT, for which he received a Best Director Golden Globe nomination; and earned dual Oscar nominations for Best Picture and Best Director and a Golden Globe nomination for Best Director in 1994 for helming QUIZ SHOW. Redford also earned two Golden Globe nominations (Best Picture and Best Director) for THE HORSE WHISPERER in 1998 and went on to direct and produce THE LEGEND OF BAGGER VANCE in 2000.

A large part of Redford's life is his Sundance Institute, which he founded in 1981. The Sundance Institute is dedicated to the support and development of emerging screenwriters and directors of vision, and to the national and international exhibition of new independent cinema. Their highly acclaimed Screenwriting, Directing, Playwrite and Producing Labs take place at the Sundance Village mountain retreat in Utah, founded by Redford in 1969.

In February, 1996, Redford received the Screen Actors Guild's prestigious Lifetime Achievement Award, honoring his enduring contributions to film. In March, 2002, he received an Honorary Academy Award, recognizing his achievements as "actor, director, producer and creator of Sundance, inspiration to independent and innovative filmmakers everywhere."

It is significant that the movies Redford is proudest of are not the "career defining" ones, but smaller, heartfelt projects like ORDINARY PEOPLE, QUIZ SHOW, JEREMIAH JOHNSON and A RIVER RUNS THROUGH IT. Reflecting on his movie career, Redford says, "I have been able to make (some) films that were important to my soul. That's lucky in an industry that is business first and art second. Art is only accepted when it makes money. To make certain movies close to your heart, you have to hold down the cost, work at least twice as hard, and make sacrifices along the way. But it's worth it because doing what you believe in makes a huge difference."