Cast Members
Quentin Tarantino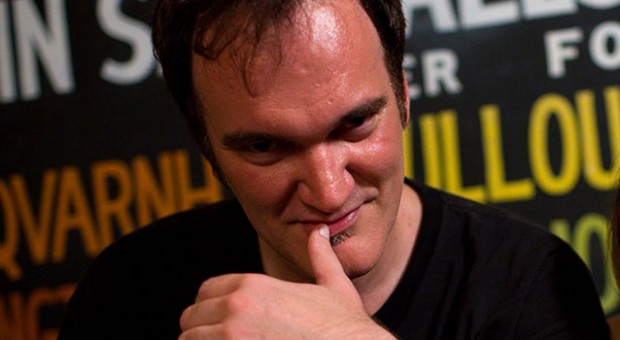 With his vibrant imagination and his trademark dedication to richly detailed storytelling, Quentin Tarantino has established himself as one of the most unique, visionary filmmakers of his generation. Tarantino continues to infuse his distinct, innovative films with appreciative nods to classic moviemaking styles, genres and motifs.

Tarantino co-wrote, directed and starred in PULP FICTION, which won the Palme D'Or at the 1994 Cannes Film Festival, numerous critics awards, and a Golden Globe for Best Screenplay. (He made a return visit to Cannes in 2004 to take on the prestigious role of jury president.) PULP FICTION was nominated for seven Academy Awards including Best Picture and Best Director, and Tarantino received an Academy Award for Best Screenplay. The time-bending, crime fiction collage stars John Travolta, Bruce Willis, Uma Thurman, Samuel L. Jackson, Eric Stoltz, Harvey Keitel, Tim Roth, Maria de Medeiros, Amanda Plummer and Christopher Walken.

He made a bold debut with RESERVOIR DOGS, a cops and robbers tale that Tarantino wrote, directed and produced on a shoe-string budget. The film boasts an impressive cast that includes Harvey Keitel, Steve Buscemi, Tim Roth and Michael Madsen.

Following the worldwide success of KILL BILL VOL. 1 and KILL BILL VOL. 2, Tarantino seized an opportunity to collaborate with longtime friend and colleague Robert Rodriguez as a special guest director on the thriller SIN CITY. Based on three of co-director Frank Miller's graphic novels, SIN CITY was released by Miramax in April, 2005. The ensemble cast includes Jessica Alba, Powers Boothe, Rosario Dawson, Benicio Del Toro, Michael Clarke Duncan, Michael Madsen, Brittany Murphy, Mickey Rourke, Bruce Willis and Elijah Wood.

From big screen to small, Tarantino turned his attention to directing the season five finale of "CSI." In the episode entitled "Grave Danger," Tarantino took the show's fans on a chilling, claustrophobic journey six feet underground into a torturous coffin that contained CSI team member Nick Stokes (George Eads). Tarantino's vision garnered an Emmy nomination for Outstanding Directing for a Drama Series.

Beyond writing and directing, Tarantino's diverse work as a producer exemplifies both his dedication to first-time filmmakers and his enthusiastic support for his experienced peers and colleagues. Tarantino served as an executive producer on Eli Roth's HOSTEL, a chilling horror film about vacationers who fall victim to a service that allows its patrons to live out sadistic fantasies of murder. Tarantino is also an executive producer on John Madden's thriller KILLSHOT, starring Mickey Rourke and Diane Lane. In 2005, Tarantino also produced first-time director Katrina Bronson's DALTRY CALHOUN, starring Johnny Knoxville and Juliette Lewis. Tarantino's additional executive producer credits include Robert Rodriguez's FROM DUSK TILL DAWN and Roger Avary's KILLING ZOE. The longtime fan of Asian cinema, Tarantino presented Yuen Wo Ping's IRON MONKEY to American audiences in 2001 and Zhang Yimou's HERO in 2004.