Cast Members
Paul Simon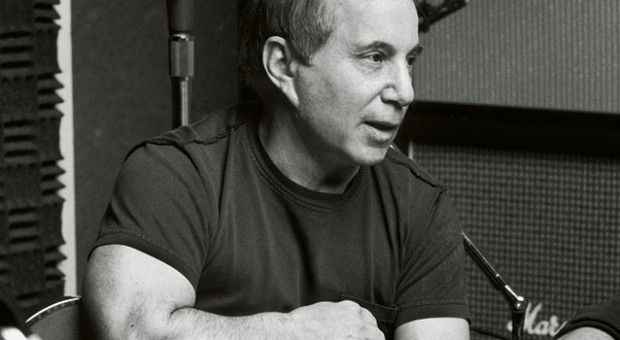 Paul Simon has written, recorded, and performed some of the most enduring songs of our time, and has been a powerful cultural force from his 1960's folk origins through a series of acclaimed releases in every decade since, including his most recent masterpiece, Surprise.

Debuting in 1964 with Simon & Garfunkel, by the end of the decade Mr. Simon was an era-defining star, with Bridge Over Troubled Water winning a Grammy for best album of the year in 1970. Throughout the 1970's Simon wrote and recorded a string of timeless hits, and won a second album of the year Grammy for 1975's Still Crazy After All These Years. Mr. Simon's music often explored different rhythms from around the world, a process that reached a peak with Graceland, his 1986 landmark (and third album of the year Grammy winner), and the Brazilian influenced Rhythm Of The Saints in 1990.

In 1998 Mr. Simon wrote and produced the Broadway musical The Capeman collaborating with the poet and Nobel laureate Derek Walcott. In December of 2002, he was the recipient of the prestigious Kennedy Center Honor, which recognizes the highest level of achievements in the arts. That same year, Mr. Simon wrote the touching ballad "Father and Daughter" for The Wild Thornberry's movie which was nominated for both a Golden Globe and Academy Award for "Best Song."

Mr. Simon's contributions to charitable causes are widely heralded. He is co-founder of the Children's Health Fund, bringing medical care to homeless and indigent children. He has raised money for the Nature Conservancy, the Fund for Detained and Imprisoned Children in South Africa, and Amfar. In 1989, in recognition for his efforts, the United Negro College Fund bestowed upon Mr. Simon its highest honor, the Frederick D. Patterson Award.

Mr. Simon has been inducted twice into the Rock and Roll Hall of Fame, as part of Simon and Garfunkel and a solo artist. He has received honorary degrees from Yale University and Berklee College of Music and won twelve Grammy awards as well as the Icon Award from BMI and the Person of the Year Award from MusiCares. Mr. Simon's newest album Surprise was released last May to widespread praise.