Cast Members
Mike Myers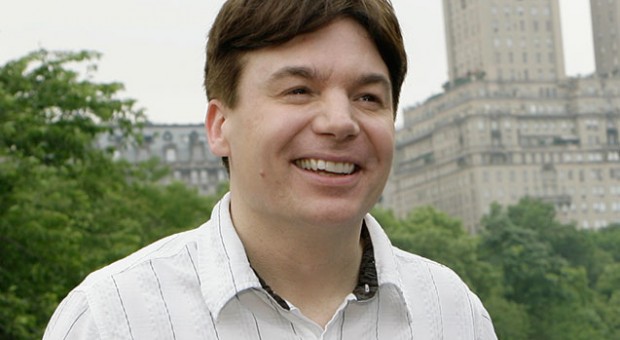 Mike Myers, one of the most multifaceted performers of his generation, has brought an astonishing array of characters to life on both film and television. For his groundbreaking work on "Saturday Night Live," Myers was nominated for an Emmy for "Best Performance in a Comedy or Variety Show" and won an Emmy for "Best Writing for Comedy or Variety Show."

Myers successfully brought his popular "SNL" character, Wayne Campbell, to the big screen in WAYNE'S WORLD, which he also wrote. In 1993, he reprised the role of Wayne Campbell in the hit sequel, WAYNE'S WORLD 2, also written by Myers. Between WAYNE'S WORLD releases, Myers starred as an eccentric Scottish father and his first-generation Scottish-American son in the romantic comedy, SO I MARRIED AN AXE MURDERER. In 1998 he appeared in Miramax's ensemble drama, 54, starring Ryan Phillipe, Salma Hayek, Neve Campbell and Sela Ward, in which he earned critical acclaim for his portrayal of nightclub owner Steve Rubell.

In 1997, Myers created, wrote, produced and starred in the smash hit AUSTIN POWERS: INTERNATIONAL MAN OF MYSTERY. In 1999, Myers wrote, produced, and starred, in AUSTIN POWERS: THE SPY WHO SHAGGED ME in which he reprised the roles of 'Austin Powers' and 'Dr. Evil.' The movie has garnered various awards including several MTV Movie Awards, People's Choice, Grammy, and Blockbuster Entertainment awards for both films. Myers himself earned an American Comedy Award for Funniest Actor in a Movie for his work in the film. Myers also starred in the third installment of the Austin Powers series, AUSTIN POWERS IN GOLDMEMBER for New Line Cinema, which was directed by Jay Roach, co-written by Michael McCullers and produced by John Lyons.

Myers is also known for lending his voice to the Dreamworks animated feature SHREK, a modern-day fairy tale about a misunderstood ogre. The film won the Academy Award in the "Best Animated Feature Film" category and was nominated for a Golden Globe Award. It was also nominated and awarded the People's Choice award in 2002. SHREK 2 was released in May 2004, and SHREK THE THIRD was released in May 2007.