Cast Members
Michael Stipe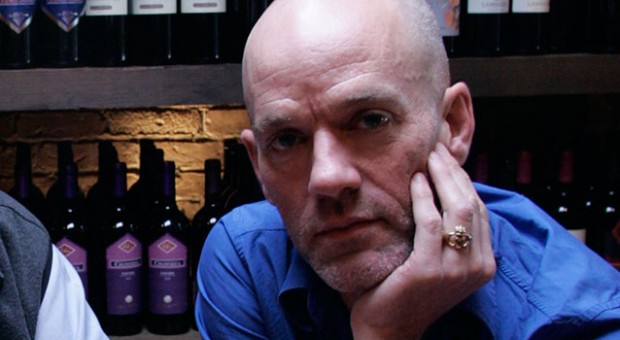 Michael Stipe was born on January 4, 1960. Stipe heads the famous rock band R.E.M. and has done so for 25 years, which makes him a long distance man by anyone's standards. While many of R.E.M.'s peers and rock contemporaries have faded away, Stipe and R.E.M. have continued to be innovators in the music scene, releasing hit record after hit record.

Michael Stipe was born in Atlanta, Georgia. His father was in the US Army, which meant that the family lived in several locations, including time spent in Germany. Musically, Stipe was inspired as a teenager by Patti Smith's Horses album, Television's Marquee Moon and Wire's Pink Flag. It was at the age of 15 that he decided to dedicate himself to music and find a band to do so with.

Stipe studied art and photography at the University of Georgia. While in college he befriended aspiring guitarist Peter Buck, and with bassist Mike Mills and drummer Bill Berry, they formed R.E.M. in 1980. Throughout most of the eighties R.E.M. remained mostly outside of the mainstream in music. Stipe's sometimes dark and mysterious lyrics did attract a cult following, though, and the group became steadily more popular.

Michael Stipe and R.E.M. first signed to a major recording label in 1982 when I.R.S. Records took them on board. Their time with I.R.S. included Document and their 1st top ten hit, "The One I Love." After signing with Warner Bros. Records in 1988, their next releases pushed them into the international mainstream. The albums "Out of Time" (1991) and "Automatic for the People" (1992) were both great hits internationally. They have won Grammy Awards, MTV Video Music Awards and have sold more then 60 million albums worldwide.

R.E.M.'s award winning website, their recent 2004-2005 world tour, and the trailblazing manner in which they have carried out their influential career guarantees that they have made their mark, and they continue to push the boundaries with uncompromising vision and drive, inspiring millions worldwide through their music and art.

Stipe's interest in film has led to his being Producer or Executive Producer on over 20 films, including BEING JOHN MALKOVICH, AMERICAN MOVIE and THE MIRACLE LIFE OF EDGAR MINT.