Cast Members
Maya Angelou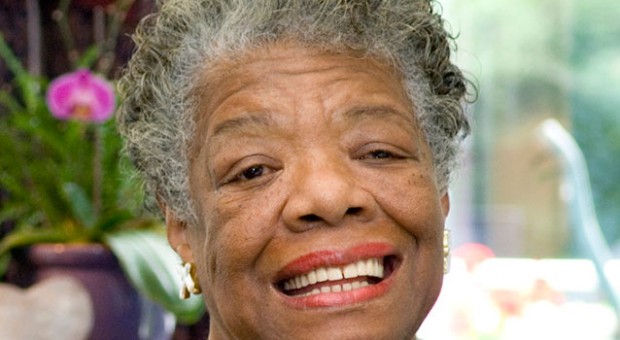 American poet, civil-rights activist, entertainer, educator, historian and best-selling author, Angelou's life-long work defies traditional classification. She is, however, categorically considered one of the most powerful voices of contemporary literature. From her hardscrabble roots to crafting her Pulitzer Prize winning prose, Angelou's journey is an enlightening lesson in resilience, honesty and the virtue of faith. Share her words and share in something unforgettable.

Born in St. Louis, Missouri, Angelou spent most of her childhood living with her grandmother in Stamps, Arkansas. Life was not kind to the young girl and Angelou learned first-hand the stark ugliness of prejudice. Eventually, Angelou joined her mother and her older brother Bailey in a move to San Francisco, California. Living with constant disorder and upheaval, things went from bad to worse, and although Angelou tried living with her father for a time, she ended up in an abandoned junk yard, surviving as a street urchin with a band of other homeless children. At the age of sixteen, Angelou found herself pregnant with her son, Guy. A single mom, Angelou was determined to make a better life for her baby and took on a range of jobs including singer, dancer (where she was given the name Maya Angelou after her debut in a cabaret act), waitress, madam and cook. Then, in the late 1950's Angelou packed her things and headed to New York City.

In New York, Angelou found her literary voice, honing her writing skills at the Harlem Writers Guild while performing onstage in productions like Porgy and Bess and studying dance with luminaries such as Martha Graham. Immersing herself in the arts, Angelou discovered her strengths, her passions and took every opportunity to nurture them. She toured Europe, the Middle East and Africa and wrote for The Arab Observer in Egypt as well as the The African Review in Ghana. In order to understand her subjects and surroundings more intimately, Angelou became fluent in French, Spanish, Italian, Arabic and Ghanian Fante. She began seeing the world from different eyes, capturing the flavor of foreign lands and the universal pain and love prescribed to all humans, regardless of faith, race or politics.

Upon her return to the states, Angelou's writing took on a force of its own. In 1970, I Know Why the Caged Bird Sings, Angelou's searing autobiography, was released and went on to spend two years on The New York Times Paperback Non-fiction Best-Seller List—the longest run ever achieved by an African American author. The work was critically praised and firmly established Angelou as one the country's most important writers. Other works of non-fiction, poetry, plays, television programs—even children's books—soon followed, including the Pulitzer Prize nominated Just Give Me A Cool Drink of Water 'Fore I Die (1971) and On the Pulse of Morning, written at the request of William Jefferson Clinton for his inauguration as the 42nd President of the United States (1993).

Angelou continues to spread her legendary wisdom through her prose and appearances and remains one of the most sought-after public speakers in the world. While her celebrated body of work is extraordinary, it's her distinct ability to blur racial lines with the lyrical beauty and sheer strength of her words that makes Dr. Maya Angelou a legend in her own time.

Highlights:

1928: Marguerite Johnson is born on April 4th in St. Louis, Missouri
1958: Angelou moves to New York City where she crafts poetry and verse at the Harlem Writers Guild
1970: I Know Why the Caged Bird Sings is published and establishes Angelou as one of the most eminent writers of her time
1971: Angelou writes the screenplay and score for the film GEORGIA, GEORGIA and is nominated for a Pulitzer Prize
1977: The celebrated mini-series "Roots" debuts and Angelou garners an Emmy nomination for her performance
1993: On the Pulse of Morning is written at the request of Bill Clinton for his inauguration as the 42nd President of the United States.