Cast Members
Mario Batali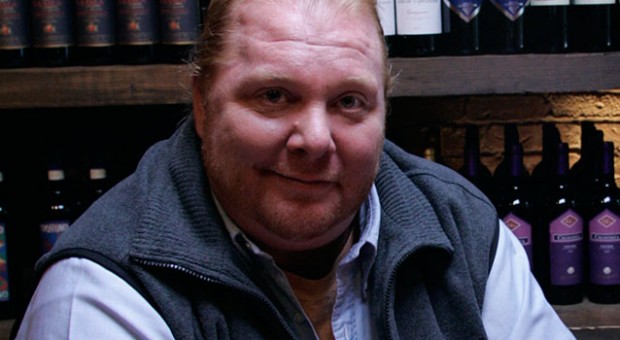 Mario Batali believes that olive oil is as precious as gold, that shorts are acceptable attire for every season, and food, like most things, is best when left to its own simple beauty. To that end, Mario creates magic night after night in Manhattan's West Village and Theater District. His time is divided between his many Italian hotspots. Babbo Ristorante e Enoteca - an upscale dining room where Mario pushes the culinary envelope - is the chef's flagship and a city staple since 1998.

A gastronomic superstar from its inception, The James Beard Foundation honored Babbo with "The Best New Restaurant of 1998" award and Ruth Reichl at the New York Times hailed it with three stars. Six years later, a re-review by Frank Bruni maintained Babbo's three-star power and its excellence among New York City's finest restaurants. Mario also owns Lupa, a Roman-style trattoria with Jason Denton, as well as a wine shop just off Union Square, Italian Wine Merchants. Esca, a southern Italian seafood trattoria, opened near the Theater District in April 2000 and in January 2003, Mario and partner Joseph Bastianich opened another downtown eatery, Otto Enoteca Pizzeria, located just around the corner from historic Washington Square Park. Batali and Bastianich's latest endeavor is Bistro du Vent, which serves southern French fare just around the corner from Esca. In November 2005, the duo opened Del Posto, a spacious new restaurant in New York City's meatpacking district.

Raised in Seattle, Mario's initial career path had him studying the golden age of Spanish theater at Rutgers University, but soon after graduating, he took his first bite of culinary training at Le Cordon Bleu in London, from which he withdrew almost immediately due to a "lack of interest." An apprenticeship with London's legendary chef Marco Pierre White and three years of intense culinary training in the Northern Italian village of Borgo Capanne, (population 200) gave him the essential skills and knowledge to return to his native US, anxious to plant his orange-clogged foot firmly in the behinds of the checkered tablecloth-Italian restaurant establishment.

Among his many accolades, Mario was named "Man of the Year" in the chef category by GQ Magazine in 1999, and in 2002 he won the James Beard Foundation's Best Chef: New York City award. Mario is also one of the recipients of the 2001 D'Artagnan Cervena Who's Who of Food & Beverage in America, a prestigious lifetime achievement award. Always eager to educate the masses about the simplistic beauty that is Italian cuisine, Mario hosts two popular television programs, "Molto Mario"and "Mario Eats Italy", both on the Food Network. He has authored Simple Italian Food (Clarkson Potter 1998), Mario Batali Holiday Food (Clarkson Potter 2000); as well as The Babbo Cookbook, released in 2002. His latest book, Molto Italiano - 327 Simple Classic Italian Recipes to Cook at Home (Ecco- Harper Collins), was released in May of 2005.

Mario splits his time between New York City's Greenwich Village and Northport, Michigan with his wife Susi Cahn of Coach Dairy Goat Farm, and their two sons, Benno and Leo.