Cast Members
Lenny Kravitz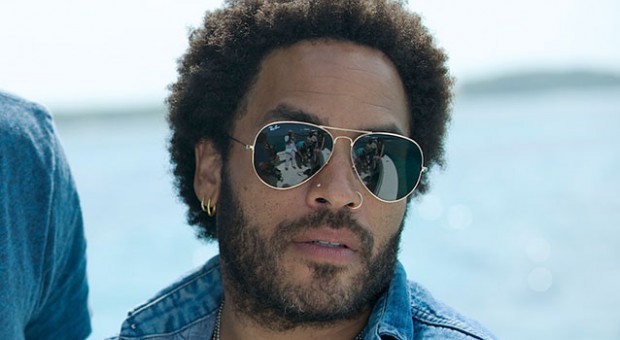 Regarded as one of the preeminent rock musicians of our time, Lenny Kravitz has transcended genre, style, race and class into a 20-year musical career, one which revels in the rich influences of '60s and '70s soul, rock and funk. Kravitz's multiple talents as a writer, producer and multi-instrumentalist have resonated through eight studio albums into a timeless catalog.
From 1999 to 2002, he won four consecutive Grammy Awards, setting a record for the most wins in the "Best Male Rock Vocal Performance" category for his single "Dig In" (previously winning for "Again," "American Woman" and "Fly Away"). In 2004, he received his sixth Grammy nomination in the category for "If I Could Fall In Love" off his 6th studio album, Lenny. Kravitz's appeal has also been recognized by his peers; his collaborative efforts are as varied as his own influences, having worked with Madonna, Slash, Aerosmith, Jay-Z, N.E.R.D., Mick Jagger, P. Diddy and Alicia Keys.
Having sold over 38 million albums worldwide, Kravitz's musical success has afforded him many opportunities to fulfill his creative vision beyond the recording industry. He recently launched a creative firm, Kravitz Design, which undertakes various high-concept projects with commercial, residential and product design. In 2009, Kravitz appeared in a supporting role in the critically-acclaimed film PRECIOUS, for which he has received a 2010 NAACP Image Awards nomination for "Outstanding Supporting Actor in a Motion Picture." Kravitz and the celebrated PRECIOUS cast also received a 2010 Screen Actors Guild nod for "Best Ensemble." In addition to his supporting role in PRECIOUS, Kravitz has also appeared in such films as THE DIVING BELL AND THE BUTTERFLY and ZOOLANDER.
Kravitz's most recent album, It Is Time For A Love Revolution, was released in February 2008. In 2009, the 20th anniversary deluxe edition of Kravitz's debut, Let Love Rule, was issued. He is currently is the studio working on his next record set for release in 2011.