Cast Members
Josh Harris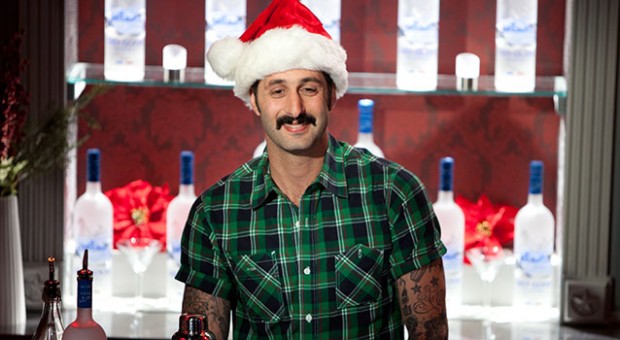 Born-and-raised in San Francisco, Josh attended St. Ignatius College Preparatory, former college athlete at The University of Southern California, and graduate with high honors from the University of San Francisco in 2005, Josh Harris passed on his family's traditional leanings toward law school and a career as a lawyer to pursue his innate talent and passion for bars and restaurants; he's never looked back. Now a national award winning and critically acclaimed beverage professional, Josh honed his craft at a variety of San Francisco's restaurants and bars. His experience runs the gamut, from neighborhood bars and fine dining restaurants to fast-paced clubs and cocktail bars with extensive management experience throughout.
In 2009, Josh co-founded a nationally recognized cocktail and spirit consulting company specializing in the creation of on premise beverage programs, branding and marketing strategies for liquor companies, helping clients identify their target audience, ambassadorship, the conception and execution of exceptionally curated and tailored events, and a soon-to-be released line of aromatic bitters and liqueurs. One of the principle tenets of his company is to bridge the gap between the beverage industry and the consumer while building community through the act of enjoying a delicious drink. Prior to founding his company, Josh was the brand ambassador and corporate mixologist for a leading liquor brand in multiple markets throughout California. His role included educating industry peers and consumers, creating original cocktails featuring the spirits, and executing events of all types in San Francisco, Los Angeles, Miami, New York, Louisville and New Orleans. Outside of that long-term position, he bartended full time doing what he loves best, creating delicious drinks, good energy, and memorable experiences for his guests. Josh is a member of the United States Bartenders' Guild and a seasoned contest circuit participant. Recently named a San Francisco Chronicle 2010 Bar Star, he has taken first place in numerous competitions with his original cocktail creations, including the Suntory National Competition, Appleton Remixology San Francisco, Cointreau's Master of the Margarita, and the USBG's World Cup sponsored by 42BELOW vodka in San Francisco 2010.
He and his business partner, Scott Baird, write a weekly article for Shakestir.com. Harris and his cocktails have appeared in Wine & Spirits, Details, C Magazine, KQED, The Wall Street Journal, The New York Times, Beverage Industry News, Inc. Magazine, The Bold Italic, Served Raw, Nightclub and Bar, Tasting Panel, San Francisco Examiner, San Francisco Chronicle, Gary Regan's Bartenders Gin Compendium, A Taste for Absinthe, Imbibe, Daily Candy, Eater National, Tablehopper, Alcademics, 7x7, CUESA publications, Urban Daddy, The Times Picayune, The Seattle Times, The Sacramento Bee and more. Additionally, Josh has been interviewed on NPR, "Dining Around with Gene Burns" on KGO Radio in San Francisco, "Foodie Chap" with Liam Mayclem, and "The Tasting Room with Tom Leykis" in Los Angeles, and has appeared live 7 Live and KRON 4 television news channels. Josh's spare time is completely occupied with his quest for discovery – to unearth treasures from the past in the most likely and unlikely of places. He is inspired by old things that are made well. He is fervent attendee of flea markets and estate sales. He loves old cars and motorcycles and his world revolves around his 4 year old English Bulldog, Stephen.