Cast Members
Sean Penn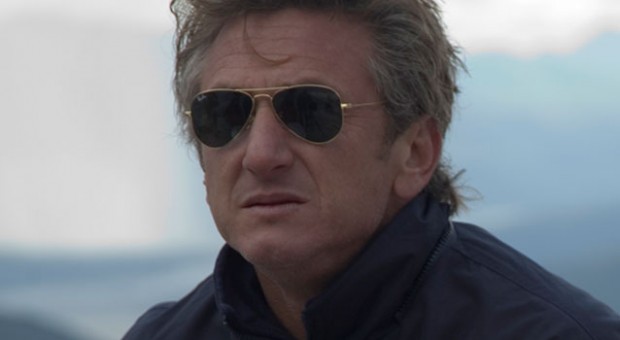 Academy Award winner Sean Penn has become an American film icon in a career spanning nearly three decades. He has been nominated four times for the Academy Award as Best Actor in DEAD MAN WALKING, SWEET AND LOWDOWN, and I AM SAM. Most recently, he won the Oscar in 2003 for his searing performance in Clint Eastwood's MYSTIC RIVER.

Penn has appeared in over thirty films including TAPS, FAST TIMES AT RIDGEMONT HIGH, THE FALCON AND THE SNOWMAN, AT CLOSE RANGE, COLORS, RACING WITH THE MOON, CASUALTIES OF WAR, WE'RE NO ANGELS, STATE OF GRACE, CARLITO'S WAY, U-TURN, THE THIN RED LINE, DEAD MAN WALKING (Winner Best Actor /1995 Berlin Film Festival), SHE'S SO LOVELY (Winner Best Actor / 1997 Cannes Film Festival), HURLYBURLY (Winner Best Actor / 1998 Venice Film Festival), 21 GRAMS (Winner Best Actor / 2003 Venice Film Festival), THE INTERPRETER, and most recently ALL THE KING'S MEN.

Penn's feature film directorial debut came with 1991's THE INDIAN RUNNER, which he also wrote and produced. In 1995, he directed THE CROSSING GUARD, which he also wrote and produced. His third film as director/producer was 2001's THE PLEDGE starring Jack Nicholson and was named in the Top Ten Films of 2001 by The National Board of Review. Since then, Penn wrote and directed the United States' contribution to the compilation film 11'09"01. This important project gathered 11 acclaimed directors from around the world to create short films in response to the horrific events of September 11, 2001. In 2003 the film was nominated for a French Cesar in the best European Union Film category and received a special recognition award from the National Board of Review.

Penn has appeared on stage in productions including Alfred Hayes' "Girl On the Via Flamnia" and Albert Innaurato's "Earthworms in Los Angeles". On Broadway, Penn performed in Kevin Heelan's "Heartland" and John Byrne's "Slab Boys". He appeared in David Rabe's "Hurlyburly", at the Westwood Playhouse, and "Goose and Tom Tom" at Lincoln Center, both productions directed by the author. Most recently, Penn starred opposite Nick Nolte and Woody Harrelson in "The Late Henry Moss", written and directed by Pulitzer Prize-winning writer Sam Shepard.

In 2002, Sean Penn was presented with the Modern Master Award at the Santa Barbara International Film Festival, and in 2003, he became the youngest ever recipient of the Donostia Lifetime Achievement Award from the San Sebastian Film Festival. Additionally, in 2004, he received the John Steinbeck Award for outspoken torch-bearers in the creative arts.

As journalist, Penn has written for Time, Interview, and Rolling Stone magazines. In 2004, Penn wrote a two-part feature in The San Francisco Chronicle after a second visit to the war-torn Iraq. In 2005, he wrote a five-part feature in the same paper, reporting from Iran during the election, which led to the Ahmadinejad regime.

As writer, producer and director, Sean Penn's next film INTO THE WILD will be released in Fall 2007. The film is based on Jon Krakauer's best-selling book.