Cast Members
Jon Favreau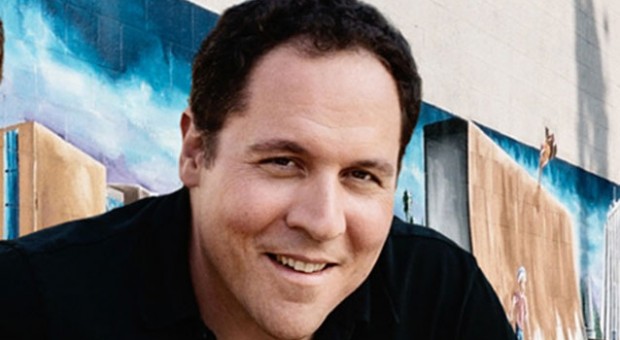 Ten years after establishing himself with the acclaimed hipster comedy, SWINGERS, Jon Favreau continues to challenge himself with a variety of eclectic projects highlighting his strengths as an actor, writer and director.

As a director, Favreau most recently completed IRON MAN, starring Robert Downey Jr., Gwyneth Paltrow, Terrence Howard, Jeff Bridges and Samuel L. Jackson. Based on the Stan Lee Marvel comic, the story follows a man, who, after a near-fatal accident, creates a life support suit to keep him alive; he utilizes the same technology in his suit to fight crime. The film was released May 2, 2008 by Paramount Pictures.

As an actor, Favreau is currently filming I LOVE YOU, MAN, opposite Paul Rudd, Jason Segel, Jaime Pressly and Andy Samberg. Favreau next appears in FOUR CHRISTMASES, with Vince Vaughn and Reese Witherspoon, which will be released in late 2008

Favreau was last seen as 'Johnny O' in the Universal Pictures comedy, THE BREAK-UP starring Vince Vaughn and Jennifer Anniston as a couple whose break-up gets nasty after they each attempt to prevent their significant other from getting their luxurious condo.

Favreau directed the Columbia Pictures intergalactic adventure, ZATHURA, starring Jonah Bobo, Josh Hutcherson, Kristen Stewart and Tim Robbins. Based on the book by Chris Van Allsburg, ZATHURA tells the magical tale of two young brothers whose house is suddenly hurtled through space.

In 2003, Favreau directed the holiday classic ELF starring Will Ferrell as a man raised by elves after he accidentally fell into Santa's sack. The New Line film grossed more $170 million in the U.S. and remains a beloved holiday favorite. In 2001, Favreau made his feature film directorial debut with MADE, a script he also wrote. Favreau starred in the movie opposite Vince Vaughn and Sean "Puffy" Combs. The indie comedy centers on two aspiring boxers and lifelong friends (Favreau and Vaughn) who get involved in a money-laundering scheme through a low-level organized crime group. Combs played the leader of a New York-based syndicate who is awaiting the money.

The fourth season of IFC's Emmy-nominated show, Dinner For Five made its way on DVD in December 2007. The show, conceived by Favreau, premiered to critical acclaim on the network in 2001. Each episode features Favreau and four guests from the entertainment industry sharing an evening of dining and unscripted dialogue. Some of Dinner for Five's acclaimed guests included Brian Grazer, Peter Bogdanovich, Maggie Gyllenhaal, J.J. Abrams, Daryl Hannah and Martin Scorsese.

Favreau made a career-defining turn portraying legendary heavyweight champion, Rocky Marciano in the acclaimed Showtime biopic, MARCIANO. Written and directed by Charles Winkler, and produced by Irwin Winkler and Rob Cowan, the film chronicles the boxer's rise to fame as the only undefeated heavyweight champion in history.

Favreau's film credits include the romantic comedy WIMBLEDON, with Paul Bettany and Kirsten Dunst; the Marvel adaptation, DAREDEVIL, starring Ben Affleck; LOVE AND SEX opposite Famke Janssen; THE REPLACEMENTS with Keanu Reeves; VERY BAD THINGS, opposite Christian Slater and Cameron Diaz; and DEEP IMPACT with Robert Duvall, Morgan Freeman, and Vanessa Redgrave. His television credits include a recurring role on the popular situation comedy, Friends and a special appearance HBO's critically acclaimed The Sopranos, playing himself.

Based upon his personal Hollywood experience, Favreau wrote, developed and co-produced SWINGERS, a project for his friends and himself to star in. Shot on a shoestring budget, the film ultimately resulted in a record-breaking distribution deal with Miramax. Swingers opened to critical and audience acclaim, prompting The Chicago Film Critics Association to give Faverau a nomination for "Most Promising Actor" in 1997.

Born and raised in Queens, New York, Favreau did everything from cleaning garage vents in Hell's kitchen to working for an investment banking firm on Wall Street before deciding to become an actor. He moved to Chicago to pursue a career in improvisational comedy and live theater, supporting himself as a cartoonist. It was during this time David Anspaugh cast Favreau in a starring role in Tristar's RUDY, which marked his film debut.