Cast Members
John Besh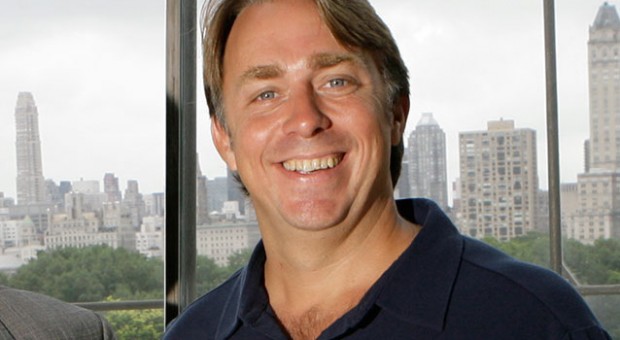 Acclaimed chef John Besh grew up hunting and fishing in Southern Louisiana, learning at an early age the essentials of Louisiana's rich culinary traditions. As a teenager, he began working in commercial kitchens, where his knowledge of food and dining truly began to blossom. "With the many cultural influences in Louisiana," he says, "it's an exciting place to learn about food." Besh has traveled the world over searching for the roots of those far-flung influences, and infuses them into the French cuisine of Restaurant August.

Besh received his formal training at the Culinary Institute of America, as well as through an apprenticeship in Germany's Black Forest and extensive work in France; however, his cooking is rooted in the traditions and flavors of the Bayou. His career as a young chef was interrupted when, as a noncommissioned officer of the United States Marine Corps Reserves, Besh was called upon to lead a squad of infantry Marines in combat during Operation Desert Storm.

In recent months, Besh's appreciation for local ingredients and local cuisine has only increased, as he considers these integral to the continued survival of the peoples and culture of New Orleans. Following Hurricane Katrina, with his wife and four young sons evacuated to safety, he, along with friends he had made in the Marine Corps in combat over a decade earlier, planned and executed a number of feeding trips in and around his devastated hometown, serving red beans and rice to refugees and emergency workers out of flat–bottom boats.

Early in 2007, Chef John Besh effectively doubled the size of his restaurant family by acquiring the venerable La Provence from his celebrated mentor, and opening Lüke, a long-held dream that revives the Franco-Greman brasserie as a New Orleans institution. These, of course, join Restaurant August—twice on Gourmet Magazine's list of Best Restaurants—and Besh Steak, the chef's playful interpretation of the all-American steakhouse with a nod to New Orleans cuisine.

Besh and his friend and business partner Octavio Mantilla have assembled and nurtured a team of talented chefs, longtime family friends, and hospitality professionals who are empowered to run each restaurant. Besh remains the expert voice, and continues at the helm in the kitchen of Restaurant August, his first of the four, and arguably his flagship restaurant. As each of his chefs is invested as a partner in his particular restaurant, Besh points out, they are building a real future stake for their families and children, as well as for the culinary life of the city.

"La Provence has been legendary for decades in this part of the world," says Besh, "and August and Besh Steak are clearly showing that they have real value not just to the New Orleans community, but to the greater culinary world. I have long wanted to bring back from extinction the great old brasseries that used to thrive in New Orleans, and Lüke is that labor of love. My hope, and my plan, is that each of these restaurants will become, independently and indelibly, part of our food culture here — something our children will cherish."

With all of these accomplishments, it seems one thing is for sure, it's simply impossible to go wrong with the training and artistry of this inspired chef who follows his palate around the world, but always comes home to New Orleans.