Cast Members
Jeff Koons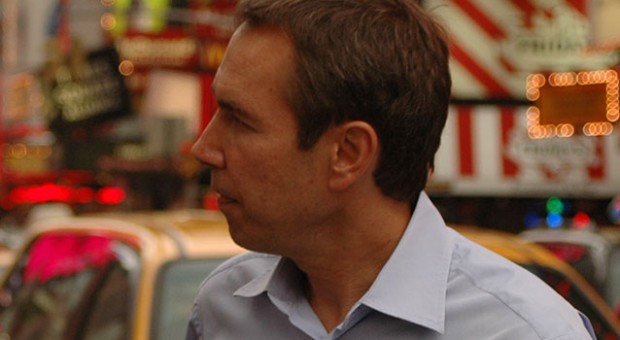 Jeff Koons is one of today's most fascinating and contentious artists. He is noted for turning contemporary American kitsch into controversial high art. As a perfectionist devoted entirely to his artwork, Koons' groundbreaking experimental approach truly sets him apart as one of the most inspirational creators to emerge in the past decade. He was born in York, Pennsylvania in 1955. Koons describes his childhood as innocent and uncomplicated, unlike a traditional tormented artistic upbringing. He received a BFA from the Maryland Institute College of Art in Baltimore in 1976 and also attended the School of the Art Institute of Chicago on a visiting student program. His first job after college was as a membership salesman at the Museum of Modern Art in New York City. Koons loved his role in sales, working more like a performance artist often wearing outrageous outfits like polka-dot shirts with sequined jackets to attract customers. He delighted in the opportunity to get visitors excited about art.
After working at MOMA he personally financed his art by working as a Wall Street commodities broker. However, he spent much of his time at work calling physicists to help him figure out how to suspend basketballs in water. This series of works he eventually created is called Equilibrium. Mr. Koons is also known for his public sculptures, such as Puppy, a floral sculpture shown at Rockefeller Center in the summer of 2000, Balloon Flower, installed in Potsdamer Platz in Berlin as part of Daimler Chrysler's permanent collection, and Split-Rocker, a floral sculpture exhibited at the Papal Palace in Avignon, France.
While Koons' works fetch enormous prices, which currently ranks him among the ten most expensive contemporary artists in the world, his main objective is to keep artwork accessible. "I'm always trying to create work that doesn't make viewers feel they're being spoken down to, so that they feel open to participation." As a contemporary artist, he desires to connect with all different types of people. Mr. Koons' work has been exhibited internationally and is in numerous public collections, including the Museum of Modern Art (New York, NY), Whitney Museum of American Art (New York, NY), Guggenheim Museum (New York, NY), The National Gallery (Washington, DC), Hirshhorn Museum (Washington, DC), San Francisco Museum of Modern Art (San Francisco, CA), the Eli Broad Family Foundation (Santa Monica, CA), Tate Gallery (London, UK), Stedelijk Museum (Amsterdam, the Netherlands), Museum Ludwig (Cologne, Germany), Tokyo Metropolitan Museum (Tokyo, Japan).