Cast Members
Howard Schultz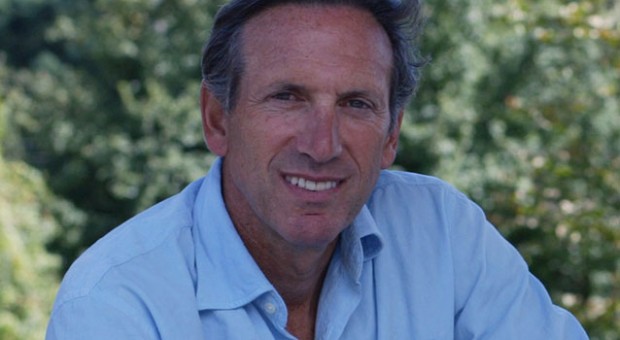 Howard Schultz joined Starbucks Coffee Company as director of operations and marketing in 1982, when the Company had only four stores. In August 1987, Schultz purchased Starbucks Coffee Company.

Schultz is chairman of the board. Widely known as the architect of the Company's brand image, Schultz continues to provide strategic direction, serves as the vision and voice of the Starbucks brand and identifies new business alliances and development initiatives.

Under Schultz's leadership, the company has achieved a number of milestones. Starbucks was one of the first privately held companies in North America to offer two unique benefits to its partners (employees): Beginning in 1987, part-time partners became eligible for full health benefits; and in 1991, eligible full- and part-time partners began to share ownership in the company in the form of stock options, called Bean Stock.

In June 1992, Starbucks was the first specialty coffee company to become a public company and is now the leading retailer, roaster and brand of specialty coffee in the world. In addition to its retail locations in North America, Latin America, Europe, the Middle East and the Pacific Rim, Starbucks sells coffee and tea products through its specialty operations, and licensed stores.

Schultz has received a number of prestigious awards in recognition of his achievements and his commitment to community service and to partners. In 1996, Schultz was the recipient of the International Humanitarian Award from CARE for his vision and leadership in developing an innovative partnership between Starbucks and CARE to support people in coffee origin countries. In September 2000, Schultz was honored by the Columbia University School of Business with the Botwinick Prize in Business Ethics. In January 2002, Schultz was named one of top 25 Managers of the Year by Business Week magazine. In April 2004, Schultz was recognized by Time magazine as one of the "Time 100," a list of the most influential people in the world today. Most recently Schultz was selected as a 2007 recipient of the Horatio Alger Award, given to those who have overcome adversity to achieve great success through the American free enterprise system.

In spring 1997, Schultz created The Starbucks Foundation to raise awareness for literacy causes and to give grants to organizations that promote literacy. The Foundation was initially funded by Schultz's profits from his best-selling book, Pour Your Heart Into It: How Starbucks Built a Company One Cup at a Time. Since its creation, the Foundation has contributed millions of dollars to literacy programs throughout North America.

Schultz is the co-founder of Maveron LLC, a venture capital group whose first investment was allocated to eBay, the world's largest personal online trading community. In June 2004, Schultz was elected to the board of directors of DreamWorks Animation. DreamWorks Animation is principally devoted to developing and producing computer generated, or CG, animated feature films.

Starbucks Coffee Company provides an uplifting experience that enriches people's lives one moment, one human being, one extraordinary cup of coffee at a time. To share in the experience, visit www.starbucks.com.