Cast Members
Fiona Apple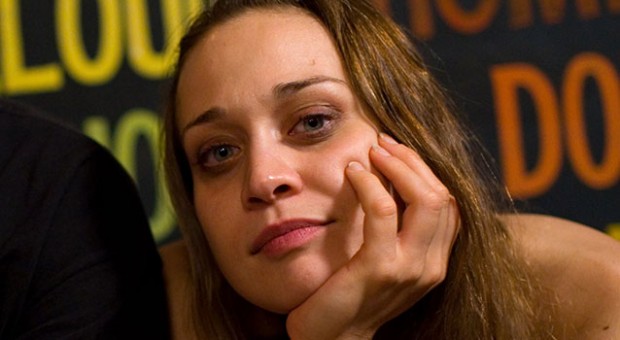 Fiona Apple's voice is at once silky and sultry with the mature edge of a performer twice her age. Her ability to pen compelling lyrics and compose artful songs has earned her critical and commercial success. She could have easily "sold out" to a generation soaked in consumerism and material satisfaction. Yet, Fiona Apple took a different path, one driven by what she has to say rather than how much she can sell.

Growing up in New York City, Apple was exposed to a rich variety of experiences and influences, none more inspiring than her own family tree. Apple took to writing and performing at an early age, becoming a skilled pianist and songwriter by the time she reached her teens. Fate stepped in when a friend played her demo for a record exec at Sony Music and from there, her journey as a professional musician began.

Apple's debut album, Tidal, was released in 1996 to rave reviews, eventually selling three million copies in the US alone. The album produced a slew of singles that reached the top forty, including "Criminal" and "Shadowboxer". Her provocative videos nurtured the buzz and soon, she was accepting an MTV Video Music Award for "Best New Artist Video."

Apple took her success in stride, recording a few cover songs for the film Pleasantville while incubating ideas for her next album. In 1999, Apple released her sophomore effort, When the Pawn... Although long in title (its full name is ninety words), the platinum-selling album was not short on material and many critics hailed it as a more realized effort than her debut. Indeed, When the Pawn...topped numerous critics' lists as the best album of the year.

After touring in support of the album, Apple took a much needed respite from writing, choosing to leave the bits and pieces of songs that she had already penned for another day. And in 2002, that day came when she began sessions for Extraordinary Machine, her third album. Armed with the song fragments that she had been mulling over the past few years, Apple joined forces with producer Jon Brion to create the album. The sessions did not unfold as smoothly as planned and Apple wrestled with her material daily. To add to the stress, unfinished tracks were leaked onto the Internet. Unsatisfied with the recordings and shaken by the Internet leaks, Apple decided to shelve the project indefinitely. Finally, after months of toying with the idea of abandoning music altogether, Apple eventually returned to the studio to finish what she had started.

The final cut of Extraordinary Machine was produced by Mike Elizondo and went on to become the highest charting album of Apple's career, earning her a Grammy nomination for "Best Pop Vocal Album" to boot. Now in her late twenties, Apple has gained a rare perspective on just where her music fits into her life. From all the twists and turns, she's learned, in the end, something like maturity--at least, her own, free-spirited version.