Cast Members
Evan Hawkins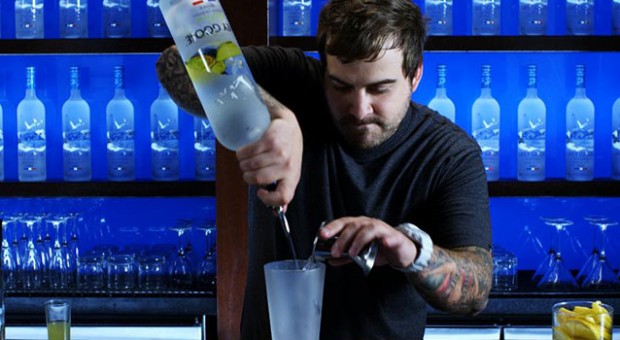 Currently the Assistant General Manager of The Graveyard Tavern in East Atlanta, and working for one of the fastest growing restaurant companies in the city, Magnum Restaurant Group. Evan Hawkins has made a name for himself in the Atlanta bar / restaurant industry rising rapidly through the ranks of some of the best clubs and bars in the city. He has appeared in the local television production of "Tales of the Bartender" and received accolades from the Atlanta Journal Constitution for his creation of a cocktail for March of Dimes.
Evan started in the industry at a young age busing tables and serving where he soaked up every bit of knowledge about the restaurant operations, menus and the complete hospitality experience. He would go on to become a trainer with the Pappas Restaurant group, one of the Largest privately owned restaurant companies in the country and would soon find his niche behind the bar; taking quickly to the fast pace and the atmosphere that is "the bar experience." Evan left Pappas after 4 years to be part of the opening team for a new midtown nightclub, Opera as Head Bartender / Manager.
Soon after the opening he became part of Opera's operational management staff while continuing to perfect his craft as a bartender and mixologist. Opera exploded onto the Atlanta club scene with big name DJ's and entertainment while also becoming known as a special event venue catering parties for corporate clients such as Google, Coke-a-Cola, Delta, and Microsoft. Opera has been recognized by Restaurant & Bar Magazine as one of the top 100 Nightclubs in the US for the past 3 years running. Along the way Evan studied communications at The University of Tennessee and graphic arts at The Art Institute of Atlanta but the restaurant business was never far from his mind.
The love of good food came from growing up in his Mother's kitchen. She taught him the art of Mise en Place, the pairing of ingredients and the importance of good presentation. These early experiences fueled a desire to one-day craft only the best food, drinks and dining experience for his patrons. Developing a recent interest in the prohibition era cocktail making Evan continues to expand his knowledge of craft cocktails and the art of creating them. Evan enjoys cooking at home, writing and still draws and paints as a hobby. He makes his home in a Midtown Atlanta loft.