Cast Members
Eric Tecosky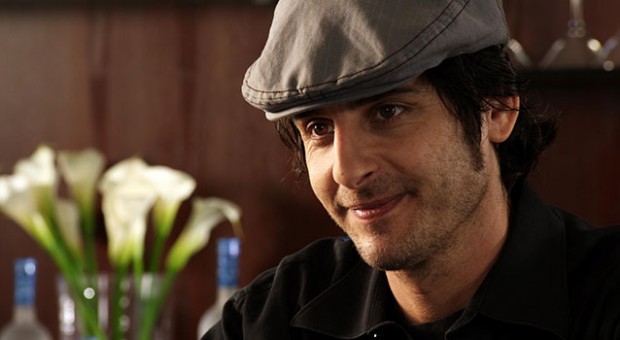 Eric has been bartending at Jones Hollywood in Los Angeles since 2001. He began mixing a decade before on the Sunset Strip where he created his first cocktail - the Jagermeister based shot Surfer on Acid. Since then his inventive spirit and taste have evolved. He strives to make fresh, thoughtful, original and gratifying cocktails.
A few years ago Eric and his coworkers at Jones took notice of cocktail trends in New York, Las Vegas, London and San Francisco.They quickly realized there was a better way to make drinks than was the norm in LA. Since then only the freshest ingredients are used in their cocktails. Many additives are homemade and seasonal ingredients are used in the the cocktail of the week. Keeping with the rock'n'roll vibe of Jones, Eric's cocktail menu features drinks like The Hendrix (Pear/Basil Margarita), Thin White Duke (ginger & mint cocktail) and Sticky Fingers (Homemade Limoncello). Eric's recipes have been featured in many magazines, web sites and television shows.
In 2005, while working at Jones, Eric was making a dirty martini and ran out of olive juice for the millionth and last time. While struggling to get the new jar opened he asked himself, "How come no one bottles this stuff?" Six months later, Eric launched the first premium bottled olive juice, Dirty Sue. Dirty Sue is now distributed in many states across the US as well as Canada. Dirty Sue is considered the best by the industries top taste makers.
A year later, Eric and a fellow bartender were getting tired of saving customers seats and/or drinks when they would leave the bar to have a smoke. Realizing that non-smoking laws had affected most of the US, Eric and his partner developed a new type of beverage coaster - The Seat Saver. The Seat Saver's patented design has a hole that allows for a beer bottle, olive pick or straw. The Seat Saver then hangs from a beer or sits flat on any glass with a message as simple as "Be Right Back" or specific to any brand that advertises on them. Some of the first clients have been: Bacardi, Boru Vodka, Starr Rum & He'Brew Beer.
Eric is also a freelance writer for many beverage magazines. In addition, Eric consults for major liquor brands, restaurants/hotels and designs specialty cocktails for special events and parties.
One of Eric's favorite things to do behind the bar is create original cocktails for customers. When a customer isn't sure what they want to drink, Eric asks them a few questions about what they like and don't like. Eric then creates a custom cocktail specifically for that customer.