Cast Members
Christiane Amanpour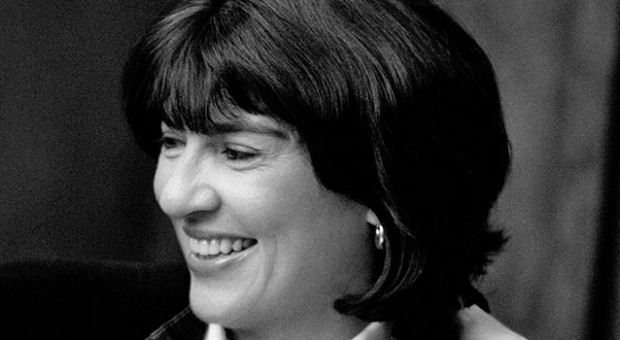 Christiane Amanpour is CNN's chief international correspondent based in London. Amanpour is a skilled journalist who can adapt to the most challenging situations. She has reported on crises from many of the world's hotspots, including Afghanistan, the Balkans, Iran, Iraq, and the Middle East. Her assignments have ranged from exclusive interviews with Palestinian leader Yasser Arafat, to covering the civil unrest and political crisis in Rwanda, as well as the ongoing war on terrorism in the aftermath of September 11. In 2003, Amanpour led coverage of the Israeli elections. Additionally, she has received wide acclaim for her extensive reports on the conflict in the former Yugoslavia. Amanpour has set the standard for journalistic integrity and for her ability to relate all different types of people and audiences.

In May 1999, it was a groundbreaking achievement when Amanpour secured the first-ever interview with Jordan's then new monarch, King Abdullah. Additionally, she was the last journalist to interview the king's father, the long-reigning King Hussein, just days before his death. Her other high-profile interviews have included Arafat from his blockaded Ramallah compound in 2002; Pakistani President Musharraf during the beginning of the U.S.-led war against terror in 2001; former Israeli Prime Minister Ehud Barak during the heightened peace negotiations in 2000; and Russia's Mikhail Gorbachev in November 1999 at the 10th anniversary of the fall of communism.

Amanpour has spent years on some of the most dangerous assignments that journalists have faced in recent history, bringing the 1990s Bosnian tragedy into context and to the world's attention. No other U.S. network correspondent has reported as continuously from this ethnically torn region. Amanpour subsequently covered the Slobodan Milosevic war crime trials at the Hague in 2001 and 2002. During 2003's Operation Iraqi Freedom, Amanpour reported for CNN from several military locales, including with British troops on the Faw Peninsula. She later reported throughout Iraq, including inside Baghdad, on various issues, from troop engagements to the Iraqi perspective of the war. Amanpour risks her life to do her job and while she constantly finds herself in precarious situations, she is never shaken and is the consummate professional.

For her reporting from the former Yugoslavia, Amanpour received a News and Documentary Emmy, two George Foster Peabody awards, two George Polk awards, a Courage in Journalism Award, a Worldfest-Houston International Film Festival Gold Award and the Livingston Award for Young Journalists. Additionally, the New York Chapter of Women in Cable and Telecommunications named her the 1994 Woman of the Year.

Amanpour has been awarded numerous other honors, including another Emmy for her documentary "Struggle for Islam;" the 2002 Edward R. Murrow Award for Distinguished Achievement in Broadcast Journalism; the Sigma Chi Award for her reports from Goma, Zaire; two George Polk awards for her 1994 coverage of Bosnia; and for her work on the 1997 CNN International special "Battle for Afghanistan." Recently, Amanpour was named a Fellow of the Society of Professional Journalists, an honor recognizing significant contributions to journalism.

She began her CNN career in 1983 as an assistant on the network's international assignment desk in Atlanta. She also has worked in CNN's New York and Frankfurt bureaus. Additionally, she is a contributor to CBS News' "60 Minutes." Before joining CNN, Amanpour worked at WJAR-TV, Providence, R.I., as an electronic graphics designer. From 1981-1982, she worked as a reporter, anchor and producer for WBRU-Radio, also in Providence.

Amanpour graduated summa cum laude from the University of Rhode Island with a Bachelor of Arts degree in journalism.