Cast Members
Charlize Theron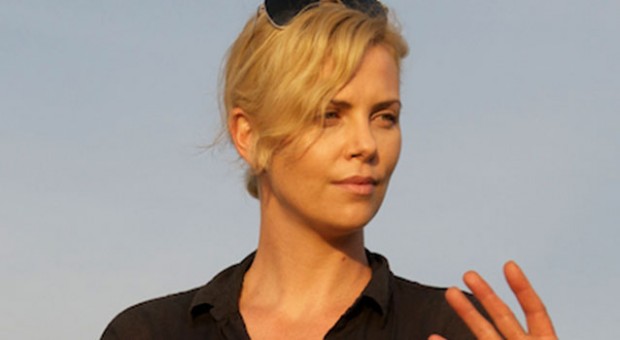 Oscar-winning actress Charlize Theron is one of the great known actresses of our time. With her ability to capture a plethora of characters, she relentlessly demands the audience's full attention as soon as she appears on screen. This South African native is continuously being praised and admired for her inspiring and powerful performances.

Theron captivated audiences as female serial killer Aileen Wuornos in the independent gem MONSTER. Theron received the Independent Spirit Award & the National Broadcast Film Critics Association as well as winning the Golden Globe, Screen Actors Guild, San Francisco Film Critics Circle, New York Film Critics Online and Southeastern Film Critics awards, the Breakthrough Performance Award from the Nation Board of Review and the Academy Award, all for her emotionally devastating performance in Monster.

Next up, Charlize will be starring in George Miller's MAD MAX 4 which begins production in May in Australia.

She was last seen in Guillermo Arriaga's directorial debut THE BURNING PLAIN in which she plays Sylvia, a woman who is forced to take an emotional journey to rid herself of a sin from her past. Theron starred alongside Kim Basinger in this drama which she also produced.

In 2008, Theron starred in HANCOCK starring alongside Will Smith and Jason Bateman in the action comedy which was the 3rd highest grossing film of the year.

Charlize was also in the drama NORTH COUNTRY opposite Frances McDormand and Sissy Spacek for director Niki Caro. Based on the real life story of a group of women coal miners and the hostile work environment they faced on a daily basis, NORTH COUNTRY received great praise. Her incredible performance as Josey Aimes garnered her nominations for a Golden Globe, SAG, Critics Choice, and an Oscar.

Theron also captivated audiences in HBO's THE LIFE AND DEATH OF PETER SELLERS opposite Geoffery Rush, for which she received a Best Supporting Actress nomination from the Golden Globes, Screen Actors Guild Awards, and the Emmys.

In addition to producing the BURNING PLAIN through her production company Denver and Delilah, Charlize is developing and executive producing an HBO series called Mind Hunter with director David Lynch.

Moviegoers were first introduced to the seductive charm of Charlize Theron in her feature film debut, MGM's 2 DAYS IN THE VALLEY, with James Spader, Eric Stoltz, and Jeff Daniels. She's also been seen co-starring alongside Al Pacino and Keanu Reeves in THE DEVIL'S ADVOCATE, with Tom Hanks in THAT THING YOU DO and in Jonathan Lynn's TRIAL AND ERROR. In addition Theron starred in Woody Allen's CELEBRITY which she then followed with MIGHTY JOE YOUNG with Bill Paxton. In 1999 Theron starred in the Oscar nominated THE CIDER HOUSE RULES and in New Line Cinema's THE ASTRONAUT'S WIFE with Johnny Depp. Soon following in 2000, the much in-demand Theron tackled back-to-back roles in the following movies: Robert Redford's THE LEGEND OF BAGGER VANCE with Will Smith and Matt Damon, Fox 2000's MEN OF HONOR with Robert DeNiro and Cuba Gooding, Jr., John Frankenheimer's REINDEER GAMES with Ben Affleck and Miramax's THE YARDS co-starring Mark Wahlberg, Joaquin Phoenix, James Caan and Faye Dunaway.

In 2001, Theron illuminated the screen in the Warner Bros tearjerker Sweet November alongside Keanu Reeves, as well as in Woody Allen's CURSE OF THE JADE SCORPION, co-starring Helen Hunt, Dan Aykroyd and David Ogden Stiers. In the fall of 2002 Theron starred opposite Patrick Swayze, Natasha Richardson and Billy Bob Thornton in WAKING UP IN RENO which she then moved on to star alongside Kevin Bacon, Courtney Love, Stuart Townsend, Pruitt Taylor Vince and Dakota Fanning in the feature film TRAPPED directed by Luis Mandoki.