Cast Members
Cate Blanchett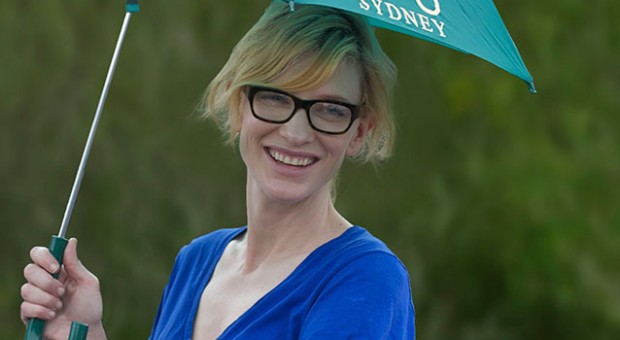 Since graduating from Australia's National Institute of Dramatic Art (NIDA), Cate Blanchett has worked extensively in the theater: with Company B, a loose ensemble of actors including Geoffrey Rush, Gillian Jones and Richard Roxburgh based at Belvoir St. under the direction of Neil Armfield. Her roles included Miranda (The Tempest), Ophelia (Hamlet –for which she was nominated for a Green Room Award), Nina (The Seagull) and Rose (The Blind Giant is Dancing).

For the Sydney Theater Company (STC) she appeared in Caryl Churchill's Top Girls, David Mamet's Oleanna (awarded The Sydney Theater Critics award for Best Actress), Michael Gow's Sweet Phoebe (also for the Croyden Wearhouse, London) and Timothy Dalys Kafka Dances (also for The Griffin Theatre Company) for which she received the Critics Circle award for best newcomer. For the Almeida Theatre in 1999, Cate played Susan Traheren in David Hare's Plenty on London's West End.

Her television credits include lead roles in Bordertown and Heartland, both for the Australian Broadcasting Commission. Her film roles include Susan Macarthy in Bruce Beresford's Paradise Road, Lizzie in Thank God He Met Lizzie, an anti-romantic comedy directed by Cherie Nowlan for which Cate was awarded both the Australian Film Institute (AFI) and the Sydney Film Critics awards for Best Supporting Actress, and Lucinda in Oscar and Lucinda opposite Ralph Fiennes and directed by Gillian Armstrong, a role that earned her an AFI nomination for Best Actress.

In 1998, Cate portrayed Queen Elizabeth I in the critically acclaimed ELIZABETH, directed by Shekhar Kapur, for which she received a Golden Globe Award for Best Actress in a Drama and a BAFTA for Best Actress in a Leading Role as well as Best Actress Awards from The Chicago Film Critics Association, The London Film Critics Association, The Toronto Film Critics Association, On-line Film Critics, Variety Critics and UK Empire Award. She also received a Best Actress nomination from the Screen Actors Guild and the Academy of Motion Picture, Arts, & Sciences.

In 1999, Cate appeared in PUSHING TIN with John Cusack, a black-comedy about air traffic controllers directed by Mike Newell, AN IDEAL HUSBAND directed by Oliver Parker and THE TALENTED MR. RIPLEY directed by Anthony Mingella for which she received a BAFTA nomination for Best Supporting Actress. Cate also starred in THE GIFT, directed by Sam Raimi and in Sally Potter's THE MAN WHO CRIED which premiered at the Venice Film Festival and for which Cate was awarded Best Supporting Actress by the National Board of Review and the Florida Critics Circle.

In 200l, Cate appeared in BANDITS with Bruce Willis and Billy Bob Thornton, and directed by Barry Levinson, for which she received a Golden Globe Award nomination and a Screen Actors Guild nomination for Outstanding Supporting Actress. Cate has also appeared in THE SHIPPING NEWS, alongside Kevin Spacey and directed by Lasse Hallstrom, based on the 1994 Pulitzer-Prize winning novel by Annie Proulx. She was also seen as "Galadriel," Queen of the Elves, in THE LORD OF THE RINGS: FELLOWSHIP OF THE RING, the first installment of Peter Jackson's trilogy based on J.R.R. Tolkien's fantasy novels. Cate was honored by the National Board of Review as the 2001 Best Supporting Actress for her outstanding supporting performances in BANDITS, THE LORD OF THE RINGS: FELLOWSHIP OF THE RING, and THE SHIPPING NEWS. She reprised her role as "Galadriel" in 2002 for the second installment of the trilogy,THE LORD OF THE RINGS: THE TWO TOWERS and the final installment, THE LORD OF THE RINGS: THE RETURN OF THE KING.

In 2002, Cate was also seen in the title role of CHARLOTTE GRAY, directed by Gillian Armstrong and based on Sebastian Faulks' best-selling novel. Cate also appeared in HEAVEN, opposite Giovanni Ribisi and directed by Tom Tykwer, which premiered at the Berlin Film Festival where the film was awarded the Golden Camera Award. In 2003, Cate was seen in VERONICA GUERIN, the fact-based story of the Irish journalist who was slain in her homeland in 1996 by drug dealers, directed by Joel Schumacher. Her performance earned her a Golden Globe nomination in the category of Best Performance by an Actress in a Motion Picture – Drama and a nomination by the Washington, D.C. Area Film Critics Association for Best Actress. The film was released in October 2003. She also starred in the Columbia Pictures' thriller, THE MISSING, opposite Tommy Lee Jones for director Ron Howard. The film was released in November 2003. In early 2004, Cate appeared in the film COFFEE & CIGARETTES for director Jim Jarmusch. In this United Artists release, Cate played two roles opposite each other – herself and the role of her cousin. Her performances earned her a Best Supporting Female nomination for the 2005 Independent Spirit Awards.

In July 2004, Cate returned to the Sydney Theatre Company to play the title role in Andrew Upton's adaptation of Hedda Gabler. The play was a critical success earning her the prestigious Helpmann Award for Best Female Actor in a Play. She also starred in her first Australian film in several years, Little Fish, directed by Rowan Woods, for which she was awarded Best Actress by the Australian Film Institute.

Cate received an Academy Award for her portrayal as Katharine Hepburn in THE AVIATOR, directed by Martin Scorsese. She was also honored with the BAFTA Award and a SAG Award for her role in the 2004 release. Additionally, she was recognized by several critics' organizations and received a nomination from the Hollywood Foreign Press Association.

In 2006 Cate was seen in BABEL, opposite Brad Pitt, directed by Alejandro Gonzalez Inarritu. The film received a Golden Globe Award and was nominated for numerous awards including an Academy Award and a SAG Ensemble Award. Cate was also seen in THE GOOD GERMAN, costarring with George Clooney, directed by Steven Soderbergh. She received a Golden Globe nomination, a SAG nomination and an Academy Award nomination for NOTES ON A SCANDAL, opposite Judi Dench. Also in 2006, Cate and her husband, Andrew Upton, were named co-directors of the Sydney Theatre Company.

In 2007, Cate reprised her role as Queen Elizabeth in Shekhar Kapur's ELIZABETH: THE GOLDEN AGE for Universal. She was recognized with several award nominations for "Best Actress" by organizations including the Broadcast Film Critics Association, Screen Actors Guild (SAG), BAFTA and The Academy of Motion Picture Arts and Sciences. Cate is one of only five actors in the history of the Oscars to receive a nomination for portraying the same role in two different films. Also in 2007, Cate co-starred with Christian Bale, Richard Gere and Heath Ledger in Todd Haynes' I'M NOT THERE, for which she was awarded Best Actress at the Venice International Film Festival. Additionally, Cate received a Golden Globe Award for "Best Supporting Actress," an Independent Spirit Award for "Best Actress" and nominations by the Broadcast Film Critics Association, British Academy of Film, the Screen Actors Guild and The Academy of Motion Picture Arts & Sciences. She was also recognized with the "Modern Master Award" at the Santa Barbara International Film Festival.

In 2008, Cate was seen alongside Harrison Ford and Shia LaBeouf in the fourth installment of the INDIANA JONES franchise, directed by Steven Spielberg. Shortly thereafter, Blanchett starred as "Daisy" in the Academy Award nominated film THE CURIOS CASE OF BENJAMIN BUTTON, directed by David Fincher. The Paramount picture, based on the short story by F. Scott Fitzgerald tells the life story of a man, portrayed by Brad Pitt who is born as an elderly man and ages in reverse.

For a three month run in late 2009, Blanchett performed on-stage as "Blanche Dubois" in A Streetcar Named Desire at the Kennedy Center in Washington, DC and at the Brooklyn Academy of Music. The Sydney Theatre Company production, directed by Liv Ullman, was first staged in September in Sydney before playing to sold-out audiences in the United States.

Blanchett stars opposite Russell Crowe in ROBIN HOOD which opened worldwide on May 14, 2010. Blanchett portrays "Maid Marian" in the Universal film, directed by Ridley Scott. She recently completed production on HANNA opposite Saoirse Ronan and Eric Bana. The Joe Wright directed thriller will be released by Focus Features in 2011.