Cast Members
Cameron Diaz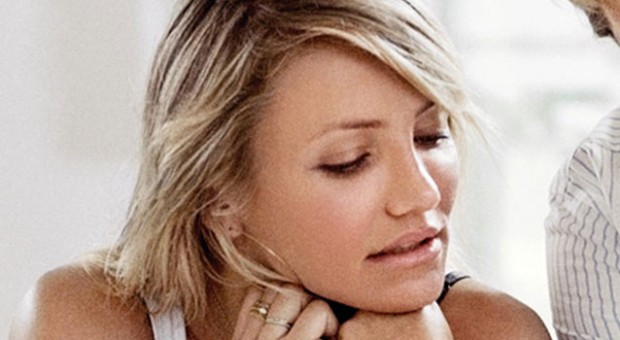 Cameron Diaz made her feature film debut at age 21, captivating moviegoers as femme fatale Tina Carlisle in THE MASK. In addition to becoming one of Jim Carrey's biggest hits, THE MASK gained distinction as the film that launched Cameron Diaz' career in motion pictures.

As a follow-up to THE MASK Cameron chose a small, independent film called THE LAST SUPPER with a first-time feature director. The black comedy, released by Sony Pictures Entertainment, gave Cameron the chance to play a condescending, liberal graduate student amongst a talented ensemble cast that included Annabeth Gish, Ron Eldard, Jonathan Penner and Courtney B. Vance. An art house hit, THE LAST SUPPER was the beginning of two years of non-stop work in feature films.

Her third feature was writer/director Steven Baigelman's offbeat love story, FEELING MINNESOTA in which Cameron co-starred with Keanu Reeves and Vincent D'Onofrio, playing a white trash bride who falls in love with her brother-in-law. She went on to play a cold, manipulative New Yorker in Edward Burns eagerly-anticipated follow-up to his critically-acclaimed THE BROTHERS MCMULLEN a working-class romantic comedy called SHE'S THE ONE which, once again, Burns wrote, directed and starred in. Next, she starred opposite Harvey Keitel and Craig Sheffer in HEAD ABOVE WATER a thriller about a respectable judge, his wife, her ex-lover, their neighbor and a dead body that won't go away.

In 1996, Cameron was named ShoWest's Female Star of Tomorrow by the National Association of Theatre Owners (a title previously held by such actresses as Winona Ryder, Nicole Kidman and Julia Ormond). Cameron's first studio film since THE MASK, MY BEST FRIEND'S WEDDING became one of the biggest hits of the summer of 1997 and one of the 10 top-grossing films of the year.

Starring opposite Julia Roberts, Dermot Mulroney and Rupert Everett as a sweet debutante on the eve of her nuptials, MY BEST FRIEND'S WEDDING gave Cameron an opportunity to show yet another side of her many talents, capturing the hearts of critics and moviegoers in the process. Her performance earned her the Blockbuster Entertainment Award for Favorite Supporting Actress in a Comedy, voted on by more than 11 million customers of Blockbuster Video internationally.

In A LIFE LESS ORDINARY -- from yet another talented young filmmaker, director Danny Boyle of TRAINSPOTTING fame -- Cameron starred opposite Ewan McGregor, playing a spoiled, unhappy rich girl who falls in love with the janitor who accidentally kidnaps her.

For her performance in the title role in the romantic comedy THERE'S SOMETHING ABOUT MARY Cameron was honored with the New York Film Critics Circle Award as Best Actress, in addition to a Golden Globe nomination, the American Comedy Award, the Blockbuster Entertainment Award for Favorite Movie Actress and the MTV Movie Award for Best Female Performance. Directed by Peter and Bobby Farrelly, the 20th Century Fox feature was released to worldwide box-office success in July, 1998 and also set records in its subsequent release on video and DVD.

Following the dark comedy, VERY BAD THINGS written and directed by actor-filmmaker Peter Berg and starring Christian Slater, Cameron starred in BEING JOHN MALKOVICH opposite John Cusack, Catherine Keener and John Malkovich. Directed by Academy Award-nominee Spike Jonze, the film captured the imaginations of filmgoers around the world and Cameron's performance was nominated for a Golden Globe, the Screen Actors Guild Award and the British Academy of Film (BAFTA) Award, while the film amassed numerous awards, nominations and other honors for the film, cast and filmmakers. Critics raved about the film and the performances, including Cameron's portrayal of Lotte, which was described by one critic as "such a subtle and seamless performance that, even if you're a fan, you may go for most of the movie without recognizing her."

Cameron co-starred in Oliver Stone's ANY GIVEN SUNDAY with an all-star cast including Al Pacino, Jamie Foxx, Dennis Quaid, LL Cool J, James Woods and Ann-Margaret. Her portrayal of tough young owner of a professional football team earned her a Blockbuster Entertainment Award for Favorite Actress in a Drama.

Her career continued to soar with Sony Pictures' feature film version of the 70's television series, CHARLIE'S ANGELS opposite Drew Barrymore, Lucy Liu and Bill Murray, which broke the domestic box office record for a non-holiday weekend and has grossed $265 million worldwide. The Angels won a Blockbuster Entertainment Award and were selected Favorite Action Team and Cameron was singled out for Best Dance Sequence at the 2001 MTV Movie Awards, voted on by the viewers of MTV. The film's sequel, CHARLIE'S ANGELS: FULL THROTTLE was released in 2003 and grossed over $250 million worldwide.

Cameron appeared in THE INVISIBLE CIRCUS based on a novel by Jennifer Egan and co-starring Jordana Brewster and Christopher Eccleston and was seen on Showtime in Rodrigo Garcia's THINGS YOU CAN TELL JUST BY LOOKING AT HER with Glenn Close, Calista Flockhart, Amy Brenneman and Holly Hunter.

She provided the voice of the feisty Princess Fiona in DreamWorks' worldwide animated hit SHREK with Mike Myers, Eddie Murphy and John Lithgow. SHREK was one of the most successful films of any genre in 2001, setting box office records and breaking more records with its release on video and DVD and appearing on dozens of critics lists of the best movies of 2001. That film's sequel, SHREK 2, became one of the largest box-office hits in history, but was surpassed by SHREK THE THIRD which broke records in 2007, becoming the third biggest opening in U.S. box office history. In November 2007, ABC premiered DreamWorks Animation's SHREK THE HALLS, a half-hour special starring Shrek, Fiona and their friends, becoming an instant holiday classic.

Cameron co-starred in Cameron Crowe's VANILLA SKY with Tom Cruise, Penelope Cruz, Jason Lee and Kurt Russell. Her performance as Julie Gianni in the film was nominated for a Golden Globe Award, an AFI Award and a SAG Award and Cameron was chosen Best Supporting Actress by the Boston Society of Film Critics. In Spring 2002, she starred in the comedy, THE SWEETEST THING which co-starred Christina Applegate and Selma Blair. She was nominated for the Golden Globe for her performance in Martin Scorsese's Academy Award nominated GANGS OF NEW YORK which was shot on location in Rome opposite Leonardo DiCaprio, Liam Neeson and Daniel Day-Lewis. She starred in the critically-acclaimed IN HER SHOES, opposite Toni Collette and Shirley MacLaine for director Curtis Hansen and opposite Jude Law, Kate Winslet and Jack Black in Nancy Meyers' THE HOLIDAY She starred most recently in WHAT HAPPENS IN VEGAS opposite Ashton Kutcher and has completed the upcoming dramas THE BOX and MY SISTER'S KEEPER which will be released next year.

Over the course of 2004 and early 2005, Cameron took on a worldwide adventure with MTV for a 10-episode series, entitled Trippin'. Joined by an ever-changing group of travelers, Cameron and her crew explored some of the most exotic, environmentally unique places on the planet while discovering ways to help preserve them.

Cameron was one of the first to sign on to help launch the global Save our Selves-The Campaign for a Climate in Crisis which included a massive TV and radio PSA campaign and culminated with the historic worldwide Live Earth concert. Cameron has been trained to deliver Al Gore's presentation on climate change, a grass-roots efforts to raise awareness around the world, something she quietly took upon herself not as a celebrity but as a concerned citizen with a desire to learn more about this vitally important topic.

Cameron has been a guest lecturer on environmentally friendly building at Stanford University as part of a popular MTVU program. As a longtime supporter of the Environmental Media Association, she has filmed public service announcements about the importance of conserving energy.

Cameron has also made a commitment to lowering her personal environmental footprint on our planet. She recycles and re-uses whenever possible, has driven a Prius since they first came out, makes every effort to offset carbon emissions from her personal and professional travel, and is always interested in learning about and purchasing environmentally-friendly products for use in her everyday life.

Cameron grew up in Southern California and her family's lineage includes Cuban, German and Native American.