Cast Members
Brian Grazer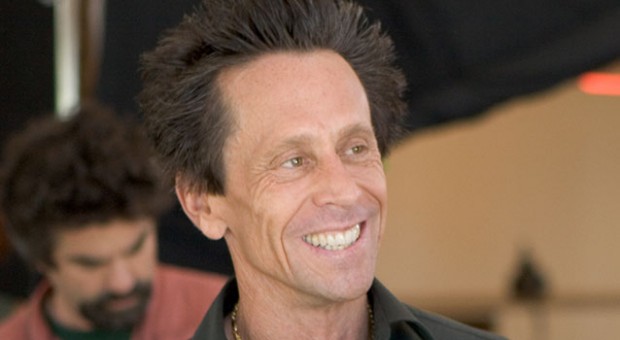 Brian Grazer has been making movies and television programs for more than 20 years. As both a writer and producer, he personally has been nominated for three Academy Awards, and in 2002 he won the Best Picture Oscar for A BEAUTIFUL MIND. Over the years, Grazer's films and TV shows have been nominated for a total of 39 Oscars and 64 Emmys. His movies have generated more than $11.2 billion in worldwide theatrical, music and video grosses. Grazer's vision and unprecedented ability to find unique opportunities has set him apart as one of the true creative visionaries in the film industry.

While more widely known for his movies, Grazer began his career as a television producer. It was while he was executive-producing TV pilots for Paramount Pictures in the early 1980s that Grazer first met his longtime friend and business partner Ron Howard. Their collaboration began in 1985 with the hit comedies NIGHT SHIFT and SPLASH, and in 1986 the two founded Imagine Entertainment, which they continue to run together today as co-chairmen.

Grazer's notable television productions include the Golden Globe winning "24" on Fox, and Fox's Emmy award winning Best Comedy series "Arrested Development" (both received 11 Emmy nominations in 2005.)

Reflecting Grazer's combination of commercial and artistic achievement, the Producers Guild of America honored Grazer with the David O. Selznick Lifetime Achievement Award in 2001. His accomplishments have also been recognized by the Hollywood Chamber of Commerce, which in 1998 added Grazer to the short list of producers with a star on the Hollywood Walk of Fame.

Grazer's list of recent projects includes the big screen adaptation of the international bestseller THE DA VINCI CODE, starring Tom Hanks, and directed by Oscar®-winner Ron Howard; the tense drama THE INSIDE MAN, directed by Spike Lee and starring Denzel Washington, Clive Owen and Jodie Foster; and the comedy FUN WITH DICK AND JANE, starring Jim Carrey. Grazer also produced FLIGHTPLAN, starring Jodi Foster, which was the number one movie at the box-office for two consecutive weeks.