Cast Members
Ashley Judd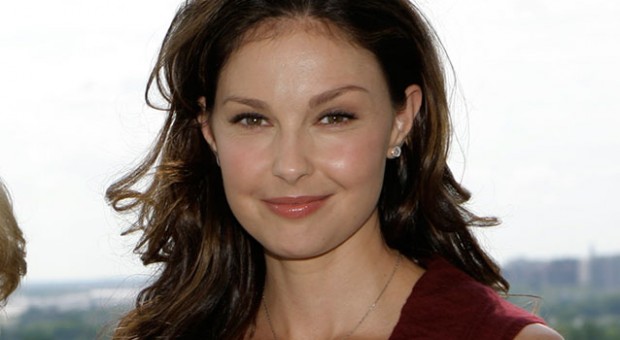 An eighth generation Eastern Kentuckian, Ashley Judd first proved her acting abilities in her debut feature film role as Ruby Lee Gissing in Victor Nunez' internationally acclaimed RUBY IN PARADISE. Having won major acting awards world wide, Judd has demonstrated her range in a variety of genres and is a proven box office draw.

Last fall, returning to her indie roots, Judd starred in the feature film COME EARLY MORNING, written and directed by actress Joey Lauren Adams, her directorial debut. Judd played a "thirty-something" woman re-examining her wayward life in the town where she grew up and has been living in blame and denial. The film screened in competition at the 2006 Sundance Film Festival. It was released on November 10, 2006 by Roadside Attractions and Bold Films, and garnered substantial praise for Judd's honest and raw performance.

Upcoming, Judd stars in the Lions Gate film, BUG, as a lonely, paranoid, and traumatized recluse, written by Tracy Letts, and based on his play of the same name. William Friedkin directed. BUG won the International Press Award in Cannes in 2006. Again, Judd's extraordinary performance has generated a considerable amount of excitement critical acclaim.

Judd is currently in production on the feature film CROSSING OVER for the Weinstein Company. Written and directed by Wayne Kramer (RUNNING SCARED), the film also stars Harrison Ford, Ray Liotta, and Sean Penn. CROSSING OVER is a harrowing look at life amongst illegal immigrants and the immigration enforcement agents whose job it is to ensure that the U.S. borders remain secure.

Last year on December 1st, which is World AIDS day, The Learning Channel featured a documentary of Judd's travels to Central America in her ongoing commitment as Global Ambassador for YouthAIDS. Her friend and colleague, actor, feminist, and human rights activist, Salma Hayek accompanied her.

In 2004, Judd delivered a heartfelt, emotional performance as socialite Linda Lee Porter in the MGM Studios, Cole Porter bio-pic, DE LOVELY, for which she earned a Golden Globe nomination. The film chronicled their marriage, which inspired such famous Cole Porter tunes as "Anything Goes." DE LOVELY premiered at the Cannes Film Festival.

In early 2004, Judd starred in TWISTED for director, Philip Kauffman and also starred on Broadway for 6 months in the leading role of Maggie in Tennessee Williams' "Cat on a Hot Tin Roof." "Cat on a Hot Tin Roof" was produced by Bill Kenwright and directed by Anthony Page and was a success by all standards.

Judd had a very successful and diverse 2002. She had a small, but significant appearance as Tina Modotti in the Julie Taymor directed bio-pic of FRIDA KAHLO. In addition, Judd had a strong supporting role in THE DIVINE SECRETS OF THE YA-YA SISERHOOD starring amongst an impressive cast including Sandra Bullock, Ellen Burstyn, Maggie Smith and James Garner. The film was directed by Callie Khouri and was based on the best-selling novel of the same name by Rebecca Wells.

Judd also starred in 20th Century Fox's HIGH CRIMES which re-teamed her with KISS THE GIRLS co-star, Morgan Freeman. The film was written by Joseph Finder and directed by Carl Franklin. Also for 20th Century Fox, Judd starred with Greg Kinnear and Hugh Jackman in SOMEONE LIKE YOU for director, Tony Goldwyn. With a turn to the romantic comedy genre, Judd portrayed a producer of a popular day time talk show who had a romance with the show's executive producer.

Judd's other film credits include WHERE THE HEART IS, opposite Natalie Portman. Bruce Beresford's box-office success DOUBLE JEOPARDY, opposite Tommy Lee Jones for Paramount as well as EYE OF THE BEHOLDER with Ewan McGregor. Judd also starred in Walt Disney Pictures' 1998 drama SIMON BIRCH, based on the John Irving novel, A Prayer for Owen Meaney.

In 1997, Judd starred opposite Morgan Freeman in Paramount Pictures' box-office hit KISS THE GIRLS, as well as MGM's THE LOCUSTS, in which she co-starred opposite Vince Vaughn and Kate Capshaw. Judd was also seen in Michael Mann's HEAT, for which she won critical acclaim opposite Robert DeNiro, Al Pacino and Val Kilmer. In the summer of 1996, she appeared in Joel Schumacher's A TIME TO KILL, opposite Samuel L. Jackson, Sandra Bullock and Matthew McConaughey. In late 1996, she was seen starring opposite Luke Perry in John McNaughton's black comedy NORMAL LIFE. Also in 1996, Judd received an Emmy nomination and a Golden Globe nomination for her portrayal of Norma Jean in HBO's "Norma Jean & Marilyn."

Judd made her debut theatre performance in the Naked Angels' production of "Busted," directed by Timothy Hutton. She then went on to star as Madge on Broadway in William Inge's Pulitzer-prize winning play, "Picnic" at the Roundabout Theatre Company, while simultaneously filming an unforgettable supporting role in the Miramax Film SMOKE, portraying the daughter of Harvey Keitel and Stockard Channing.

A Phi Beta Kappa nominee and Honors Program student of the University of Kentucky with a major in French and four minors, Judd studied the Meisner technique in acting when she first went to Hollywood.

Judd is also very proud to be the Global Ambassador for YouthAIDS, a global initiative that generates funding for grassroots programs in 65 countries and raises awareness to help fight the spread of HIV/AIDS among the world's youth and most vulnerable populations. Judd has traveled throughout Southeast Asia, Africa, Central America and India to visit orphanages, slums, brothels, hospices, medical clinics, youth and drop in centers. Her personal emphasis is on empowering girls and women, medically accurate sex education, and putting a stop to sex and human trafficking. To that end, she has been received by heads of state and religious leaders in all the countries she has visited, as well as having addressed the National Press Club and the United States Senate Foreign Relations Committee here at home.

Judd resides in Tennessee and Scotland with her husband, international racing star Dario Franchitti. They have 8 beloved pets and enjoy a quiet, rural life.