Cast Members
April Wachtel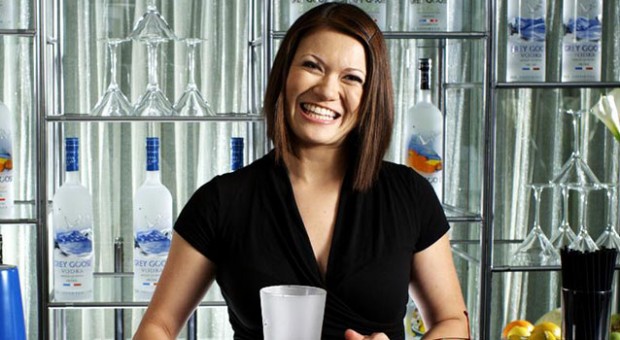 April has spent the past fifteen years developing her unique philosophy of hospitality. She believes bartending to be an art, the result of which engages all the senses.
At April's bar, the guest is an essential ingredient in her creativity and her recipe for hospitality. While there may be nothing better than a cocktail crafted of the finest spirits and freshest produce available, she knows that sometimes you just need a High Life and a smile, or a friend to lend a willing ear. April is not singly focused as a cocktail aficionado or drink-slinger, she's also a listener, philosopher, goofball, and friend.
April pulls inspiration from all areas of her life. She began her education in food and drink fifteen years ago at The Four Columns Inn in Newfane, Vermont, and has since honed her craft in a range of Boston venues, from Sorellina, to The Beehive, to The Ames Hotel. April is also proud to have made a small impact on the world outside of hospitality. She designed an educational accessory for wheelchairs in developing countries with funding through the Massachusetts Institute of Technology, and played an instrumental role in developing the curriculum for Emerge Global, an organization that teaches teenage survivors of abuse jewelry-making as a form of art therapy.
You can find April behind the bar at The Gallows in Boston's South End, creating cocktails that she loves, and working with, and meeting, some amazing people.