Cast Members
Alice Waters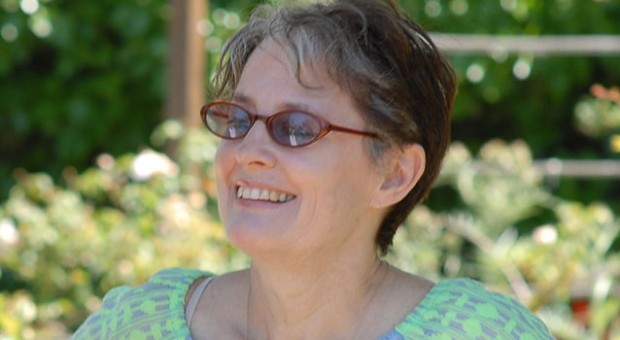 In an era of the ubiquitous celebrity chef, countless product tie-ins, television shows and name-brand eateries, Alice Waters embodies a culinary philosophy focused on substance over style. Her passion for organic, seasonal ingredients has inspired menus around the world, blossoming into an unprecedented educational movement toward a more healthful, more mindful approach to food. Forget the small screen. Alice Waters is all about the big picture.

More than thirty-five years ago, Waters embarked on a revolutionary culinary path with the opening of her restaurant Chez Panisse in Berkley, California. Its fixed-price menu, which changes daily, is unparalleled in its design, featuring the very finest local, organic ingredients selected at their peak of flavor.

Her commitment to exquisite ingredients led her down some unconventional paths, such as growing her own baby lettuces and demanding higher quality breads from bakers. Her persistence paid off with the formation of a local network of farmers and ranchers dedicated to sustainable agriculture, ensuring a consistent stream of fresh ingredients for Chez Panisse. In opening her restaurant, Waters cultivated a chain of supply dedicated to her vision--a feat very few have come close to achieving in all the years since.

The public response to both her methods and menus was astonishing. Reservations booked up months in advance and the birth of California cuisine was celebrated across the country. Three decades and countless awards later, including being named Best Restaurant in America by Gourmet magazine in 2001, Chez Panisse now boasts an upstairs cafe with an a la carte menu.

Waters' dedication to education and the promotion of sustainable agriculture continues to flourish with the Chez Panisse Foundation and The Edible Schoolyard. A one-acre garden and kitchen classroom at Berkley's Martin Luther King, Jr., Middle School, The Edible Schoolyard turns pop culture upside-down: It teaches children how to be caretakers of the planet as well as teaching the joys of the table, the pleasures of real work, and the meaning of community. A model public education program and nationally recognized for its efforts to integrate gardening, cooking and the sharing of a daily school lunch into the academic curriculum, The Edible Schoolyard has sparked a national movement. Its success led to the School Lunch Initiative, a landmark agreement between the Chez Panisse Foundation and The Berkeley Unified School District to integrate a nutritious daily lunch into the core curriculum of all students. Waters is currently working on an Edible Schoolyard project in a storm-damaged public school in New Orleans.

Her tireless efforts have earned Alice Waters many prestigious awards, including Bon Appetit magazine's Lifetime Achievement Award (2000) and the James Beard Humanitarian Award (1997). She was also named Best Chef in America by the James Beard Foundation (1992) and awarded the Force For Nature Award by the Natural Resources Defense Council (2004). Waters is Vice President of Slow Food International, a non-profit organization that promotes and celebrates local, artisanal food traditions with members in over 100 countries. Alice is the author of eight books, the latest of which, Chez Panisse Fruit, was published by Harper Collins in 2002.