Cast Members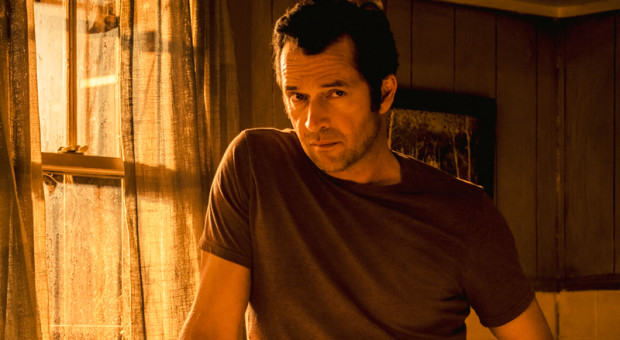 An accomplished and versatile actor of the stage and screen for nearly three decades, James Purefoy is best known for playing Joe Carroll on Fox's The Following and Mark Antony on the award-winning HBO series Rome. He is about to begin production on the Netflix series Altered Carbon, opposite Joel Kinnaman. Earlier this year he also starred in History Channel's Roots.

Other television credits include Revenge, The Philanthropist, the cable series Camelot as well as Britain's The Hollow Crown: Richard II, directed by Rupert Goold, and Injustice.

Purefoy was most recently seen in Sony Pictures Classics' Equity opposite Anna Gunn. Other recent film credits include High-Rise (2015) the feature adaptation of the classic J. G. Ballard novel by screenwriter Amy Jump, opposite Sienna Miller and Jeremy Irons; Stephen Campanelli's action thriller Momentum (2015), opposite Olga Kurylenko; Wicked Blood (2014), directed by Mark Young, opposite Sean Bean and Abigail Breslin; John Carter (2012) with Taylor Kitsch and Samantha Morton; Ironclad (2011) with Paul Giamatti and Kate Mara; and Solomon Kane (2010) with Max von Sydow.

His most prominent film credits include a starring role in Resident Evil (2002), Rawdon Crawley in Mira Nair's Vanity Fair (2004) opposite Reese Witherspoon, and the Black Prince in A Knight's Tale (2001) alongside Heath Ledger.

He joined the Royal Shakespeare Company in his final year at the Central School of Speech and Drama and spent six years in lead roles in theater. He also starred in Flare Path at the Haymarket Theatre, opposite Sienna Miller.

Purefoy hails from Taunton, England.
More on James Purefoy