Songs from the HAP AND LEONARD: MUCHO MOJO Soundtrack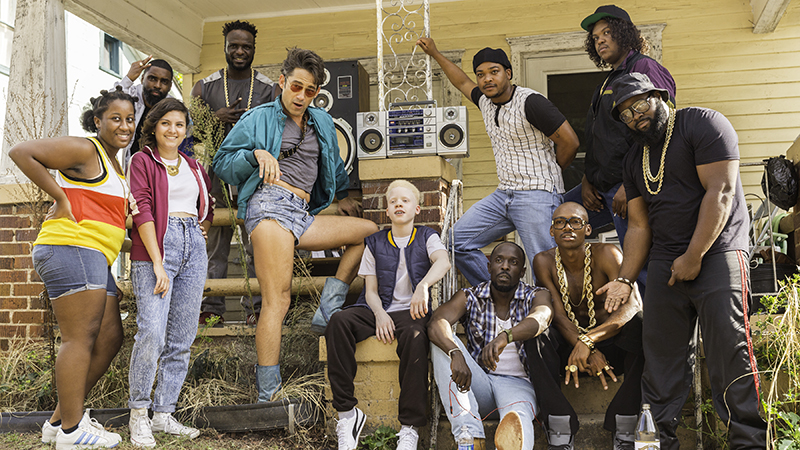 While Hap and Leonard were caught in the throes of mystery this season in HAP AND LEONARD: MUCHO MOJO, they were accompanied by some great tunes alongside the original score by Jeff Grace.
You won't want to miss the soundtrack, which features everything from Southern '80s hip hop like Texas-born rapper The D.O.C. to legendary Americana icon Johnny Cash to current country rock artist Kasey Lansdale, daughter of the Hap and Leonard book series writer Joe R. Lansdale.
Here's your guide to the songs featured in each episode, as well as a Spotify playlist to get your mojo flowing:
Episode 1
The D.O.C – "Let the Bass Go"
Kwest the Madd Lad – "Blase Blah"
Kwest the Madd Lad – "Check It" (Explicit)
Episode 3
Jean Knight – "Mr. Big Stuff"
The Flatlanders – "You've Never Seen Me Cry"
Freddy Fender – "The Rains Came"
Charlie Gore – "The Moon Won't Tell"
Dwight Yoakam – "Little Ways"
Cassandra Wilson – "Easy Rider"
Episode 4
Colin Linden – "Colin Can't Help It"
Jimmie Dale Gilmore – "Treat Me Like a Saturday Night"
Dale Evans – "The Bible Tells Me So"
Moon Mullican – "Southern Hospitality"
Denise LaSalle – "I Forgot to Remember"
Johnny Cash – "Wayfaring Stranger"
Episode 5
Dick Flood – "Trouble's Back In Town"
Kasey Lansdale – "Back of My Smile"
Public Domain Song – "My Heart's Tonight In Texas"
Episode 6
Barbara Lynn – "You'll Lose a Good Thing"
Colin Linden – "Break Down the Darkness"
Moon Mullican – "I Was Sorta Wondering"