Before "HAP AND LEONARD": Top 5 Christina Hendricks Movies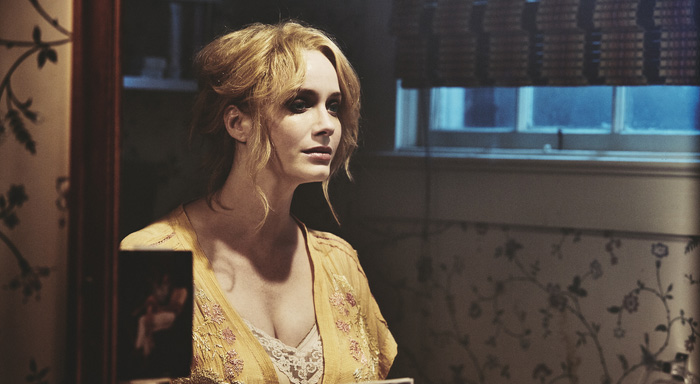 Christina Hendricks has been a hot commodity in movies ever since starring as unforgettable office manager Joan Holloway on Mad Men. As she returns to TV in HAP AND LEONARD, here are just five examples of her must-see movies.
1. Drive
Nicholas Winding Refn's neo-noir arthouse hit feels like a feature-length music video, with a minimally scripted story about a Hollywood stunt artist (Ryan Gosling) who moonlights as a getaway driver. In a cast stacked with such heavy hitters as Carey Mulligan, Oscar Isaac, Bryan Cranston and Albert Brooks, only Hendricks' femme fatale manages to stand up to Gosling's antihero with style.
2. Ginger & Rosa
In this underrated gem about a pair of hell-raising young girls (Elle Fanning and Alice Englert) living and loving in 1960s London, Hendricks plays Fanning's mother, Nat. Her own free-spirited past—she shacked up with a philandering intellectual and abandoned a promising career as a painter after becoming a teenaged mom—forms the movie's emotional backdrop.
3. God's Pocket
Hendricks appeared in this black comedy directed by her Mad Men co-star John Slattery, which debuted at the 2014 Sundance Film Festival. With the late Philip Seymour Hoffman as his star, Slattery probably had some options for casting Hendricks' role. Regardless, she was the right choice. Hendricks conveys the depths of a grieving mother's sorrow and the more complicated shadings of the idiosyncratic character's feelings like no one else.
4. Leonie
This 2010 movie tells the story of Léonie Gilmour (Emily Mortimer), an 1873-born American artist who follows poet Yone Noguchi (Shido Nakamura) to Japan after mothering his illegitimate son, sculptor Isamu Noguchi. Hendricks takes on a crucial role as Léonie's friend Catharine Burnell, whose status serves as a point of contrast for the film's unconventional protagonist.
5. Lost River
After working with Ryan Gosling on Drive, Hendricks took a chance by starring in his directorial debut as a single mom eking out an existence in a gothically dismal Detroit neighborhood. The movie is slowly developing a reputation as a cult classic among lovers of unconventional fantasy.