James Purefoy Joins Michael Kenneth Williams as Co-Star in SundanceTV's "HAP AND LEONARD"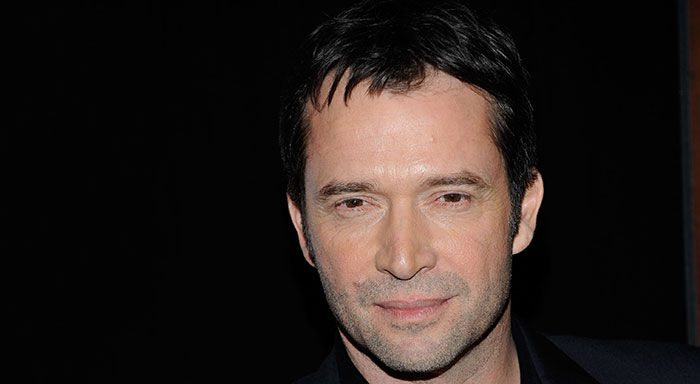 SundanceTV announced that James Purefoy (The Following, Episodes) has been cast as a lead character, Hap Collins, in its newest original scripted series HAP AND LEONARD. He joins previously announced co-star Michael Kenneth Williams (The Wire, Inherent Vice, 12 Years a Slave, Boardwalk Empire), as well as series regulars Bill Sage (Boardwalk Empire, We Are What We Are) and Jimmi Simpson (House of Cards, The Newsroom).
HAP AND LEONARD follows the story of Hap Collins (Purefoy) and Leonard Pine (Williams). Hap is a white working-class laborer who spent time in federal prison for refusing to be drafted into the military and serve in the Vietnam War. Now in his 40s, he is just barely making ends meet picking roses on an East Texas plantation. His confidante and lifelong best friend is Leonard, an openly gay, black Vietnam vet with anger issues. Having been raised by an uncle who shunned him after learning he was gay, Leonard's only support in the not so progressive, rural South is Hap. Together, they struggle through misadventure in a bid to stay on the right side of the law in 1980s East Texas. By turns funny and shocking, Hap and Leonard provides an unpredictable and side-eyed look into race, class and friendship.
As previously announced, the series has been picked up for six one-hour episodes. Produced by Sundance Studios, HAP AND LEONARD is created by director/writer Jim Mickle and writer Nick Damici, who partnered on the film adaptation of Joe Lansdale's Cold in July with Michael C. Hall and Sam Shepard. They have adapted Lansdale's Hap and Leonard novels, novellas and short stories of the same name for this project. Mickle will also direct. The project is executive produced by Nick Shumaker and Jeremy Platt, along with co-executive producers Joe Lansdale and Lowell Northrop and producer Linda Moran.
HAP AND LEONARD is SundanceTV's third wholly owned original scripted series; it follows in the footsteps of auteur-driven series RECTIFY and THE RED ROAD. The series will air in early 2016.