About Hap and Leonard: Mucho Mojo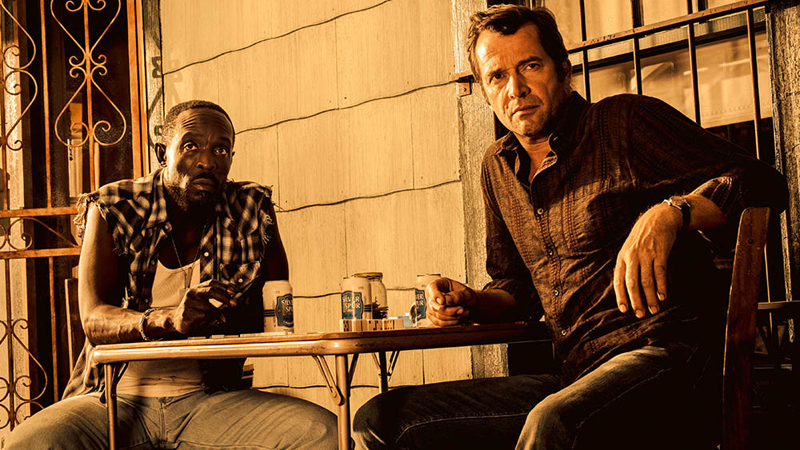 In HAP AND LEONARD: MUCHO MOJO, Hap and Leonard find themselves in mucho trouble as they unravel a murder mystery with more twists and turns than an East Texas highway. The story begins with a skeleton, Trudy's missing ashes, a pissing match with a neighborhood drug dealer and a piece of MeMaw's fresh baked pie. When Leonard is arrested for a murder he didn't commit, Hap and attorney Florida Grange must work to clear his name. The only things standing in their way are Hap's unquenchable thirst for Florida, a serial killer, bad mojo and themselves.
About Hap and Leonard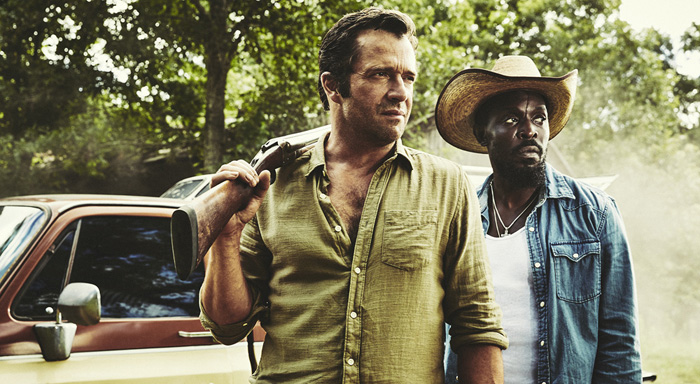 Purchase Season 1 on
iTunes
and
Amazon.
Set in the late 1980s, HAP AND LEONARD is a darkly comic swamp noir story of two best friends, one femme fatale, a crew of washed-up revolutionaries, a pair of murderous psycho-killers, some lost loot and the fuzz. Based on the novels by Joe R. Lansdale, the six-hour series event follows Hap Collins (James Purefoy), an East Texas white boy with a weakness for Southern women, and Leonard Pine (Michael Kenneth Williams), a gay, black Vietnam vet with a hot temper. When Hap's seductive ex-wife Trudy (Christina Hendricks) resurfaces with a deal they can't refuse, a simple get-rich-quick scheme snowballs into bloody mayhem. Chock full of eccentric characters, "Hap and Leonard" provides a country twist on the classic mystery thriller.