6 Undersea Sex Acts from "GREEN PORNO"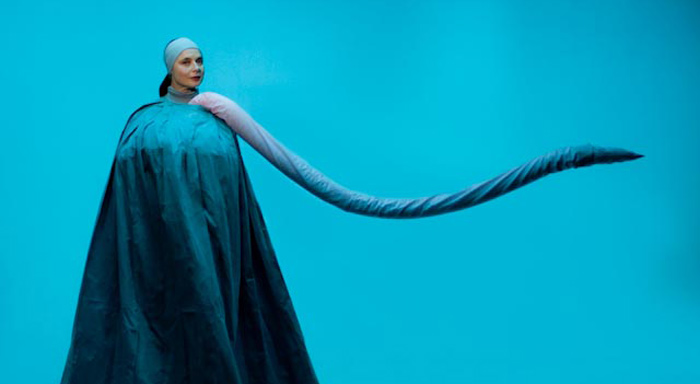 For most people, a dip in the ocean is just a relaxing a summer activity, but there's some serious business going on just beneath the surface. GREEN PORNO looks at the unseen love lives of the undersea world, from the dolphin to the barnacle. Submerge yourself in the soggy, naughty and dangerous side of the aquatic mating game.
Whale
For your typical whale, bigger isn't always better.


Barnacle
When movement isn't an option, you better learn to develop some really long appendages…


Squid
When your life is as perilous as the squid, you'll take as many eight-armed embraces as you can get.


Dolphin
They're the smartest creatures in the sea, and anything goes—anything.


Shrimp
Before mating, the first step for the shrimp is to… get undressed?


Cichlid Fish
Cichlid Fish Mammas store their eggs in their mouths, so that's where Cichlid fathers have to fertilize them.