6 Questions with "Green Porno: Live on Stage" Writer Jean-Claude Carrière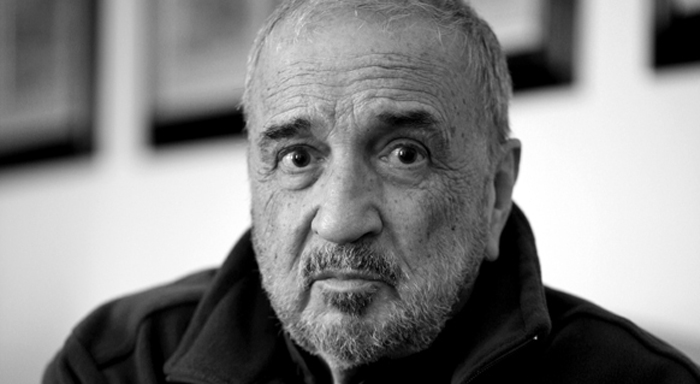 Isabella Rossellini tapped legendary screenwriter Jean-Claude Carrière (The Discreet Charm of the Bourgeoisie, The Mahabharata) to help dramatize her carnal animal kingdom videos for Green Porno: Live on Stage. Carrière gives us the scoop on his work with Luis Buñuel and Peter Brook, his collaboration with Isabella and which "creature" he thinks would make for a particularly great GREEN PORNO video.
Q: You've worked with titans like Buñuel, Godard and Tati. Is there a particular collaboration that had the most significance for you?
A: Tati and Étaix first, Buñuel, then Peter Brook were my three great masters. They taught me and showed me a lot. Godard, Forman, Schlöndorff, Rappeneau, we are from the same generation, more or less. We grew up and learned together. And all the students I have been working also taught me a lot. And they still do.
Q: In your collaborations with Luis Buñuel, was there anything you envisioned that was too subversive or bizarre even for him?
A: Yes, of course, we got rid of many ideas that you call "bizarre." They seemed not to fit with the script, that's why we abandoned them. Buñuel was a hard script-worker. Our imagination was completely free (at least we thought so), but at the same time under control—hard to explain, like any way of working. For some films, we wrote five different versions.
Q: Aside from GREEN PORNO, you've also adapted The Mahabharata and The Tempest. What excites you about adapting for the stage?
A: Working for the theater—original plays or adaptations—is absolutely necessary to me. That's probably the reason why I have always refused to become a movie director. Theater is the last place where two groups of human beings can meet. Here and now.
Q: Your collaboration with Peter Brook on The Mahabharata resulted in a a nine-hour play. What was the biggest challenge of scripting something of such length and scope?
A: The writing of the MHB was the longest (11 years) and most challenging experience in my whole life. Also probably the most rewarding because it put me intimately in contact not only with a great poem (maybe the greatest ever), but with a whole civilization.
Q: What aspects of GREEN PORNO interested you in the project? Were you trying to bring something different to the stage version?
A: GREEN PORNO, to me, is an old story. The second film I wrote was a documentary about the sexual life of animals in 1962. It was called Le Bestiaire d'amour, based on a book written by a very famous French biologist, Nobel Prize winner Jean Rostand—who was, by the way, one of the sons of Edmond Rostand, who wrote Cyrano de Bergerac, which I was to adapt later for the screen.
Q: Is there a member of the animal kingdom you'd like to see with a GREEN PORNO video that doesn't yet have one?
A: The animal I'd like to see might be myself. How would Isabelle play my part?
Click here to read an interview with Carriere's GREEN PORNO collaborator Isabella Rossellini.
Click here to find out if Green Porno: Live on Stage is coming to a theater near you.