Cast Members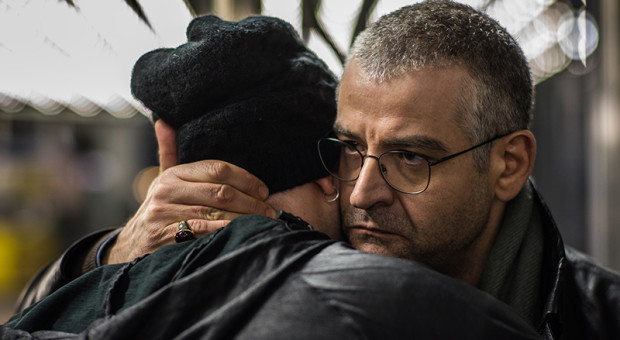 Fortunato Cerlino was born in Naples, and after a long career in theater, movie and television, he received his big break with the role of Don Pietro Savastano in GOMORRAH. He had earlier tasted international success with his role in the American TV series Hannibal (NBC), where he played Inspector Rinaldo Pazzi, the man trying to hunt down the infamous cannibal Hannibal Lecter.

Fortunato graduated in 1991 from L'Accademia d'Arte Drammatica of Calabria, run by Alvaro Piccardi and Luciano Lucignani. In 1990 he earned a certificate for his three years at L'Accademia del Teatro Diana in Naples, run by Guglielmo Guidi, during which he traveled broadly (Switzerland, Netherlands, Poland, Argentina) to study and to attend seminars about improvisation, voice training and body language. In 1995, he was an entertainer at Harrods in London. In 2000, he was part of the Chekhov Theatre Project directed by Anton Milenin. In 2006, he attended the Scuola di Perfezionamento run by Luca Ronconi at the Centro Teatrale Santacristina in Rome.

In 2000, he was part of the cast of the TV movie Francesca e Nunziata, directed by Lina Wertmuller. In 2001, he appeared in the series La squadra. In 2007, he was in Mogli a pezzi, directed by Alessandro Benvenuti. In 2009, he joined the casts of Distretto di polizia 9, directed by Alberto Ferrari, and of R.I.S. – Delitti imperfetti 6, and, a year later, of Distretto di polizia 10.

In film, Fortunato was part of the cast of La via degli angeli (1998), directed by Pupi Avati, and of Caro domani (1999), directed by Mariantonia Avati. He appeared in Ribelli per caso (2006); in Lascia perdere, Johnny! (2007), directed by Fabrizio Bentivoglio; in Gomorra (2009), by Matteo Garrone; and in Fortapàsc: Il caso Siani (2008), directed by Marco Risi.

Since 1990 he has also written for theater and directed many shows, most recently Potevo far fuori la Merkel, ma non l'ho fatto and Edipo a Terzigno.

In 2015, Fortunato wrapped the second season of GOMORRAH, which premiered in Italy in May 2016, as well as the German TV movie Auf kurze Distanz (At Close Range), directed by Philipp Kadelbach and produced by UFA Fiction.

He was a guest star on the Rai TV sitcom Il Candidato with Filippo Timi, and he was part of the international TV series Medici: Masters of Florence, directed by Sergio Mimica and starring Dustin Hoffman.

In 2015, he was acted in Inferno, directed by Ron Howard. He played the lead role alongside Vinicio Marchioni in Socialmente pericolosi, directed by Fabio Venditti, and in Senza fiato, directed by Raffaele Verzillo, which was previewed at the Los Angeles Italia Film Festival.

In 2016, he will be filming the movie I Falchi, directed by Toni D'Angelo, and the international TV series Britannia, produced by Sky UK.