Gomorrah Recap: Episode 211 (Family Affairs)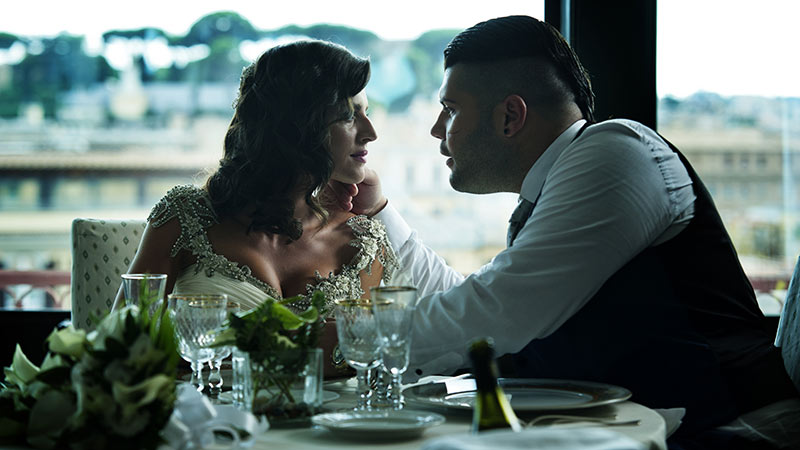 Mulatto gets gunned down by his men while at the barber shop. His men join Carmine in a waiting car.
Pitbull informs Ciro about Mulatto's death and suggests they flee. Ciro refuses.
Bomber and Carmine demand their spot from Malamore in return for killing Mulatto. Malamore orders them to first kill Lelluccio.
Ciro meets with Lelluccio and Gypsy and urges them to stay strong.
At a safe house, Patrizia is blamed by her siblings for getting them into their messy predicament.
Gypsy tells his men that they're going to join the Savastanos.
Patrizia thanks Pietro for the new home but laments that her siblings are mad at her. Pietro promises to care for her family for the rest of their lives.
Gypsy goes to Pietro and seeks forgiveness for joining up with Ciro. Pietro agrees to protect Gypsy if he brings him Ciro.
Alfredo, one of Giuseppe Avitabile's men, brings a city councilman to an isolated location and accidentally kills the councilman when he tries to run.
Tommaso, Alfredo's brother, tells Alfredo he was supposed to scare the councilman, not kill him. He gives Alfredo a plane ticket to disappear to Venezuela.
Avitabile secures a bid for more than 200 million euros of construction work. Avitabile credits his success to Genny's cocaine business and declares themselves a powerhouse.
Tommaso assures Avitabile that Alfredo will never be seen again after his mistake with the councilman.
Ciro offers a bounty to anyone who kills a Savastano or an alley kid. Pitbull informs him that Gypsy wants to meet and give him information about Pietro's location.
Gypsy waits for Ciro in a parking garage but Ciro senses a trap and stays away.
Ciro's men drive by Bomber's building and shoot at Bomber and his family.
Malamore chokes Gypsy to death after Gypsy fails to bring Ciro to Pietro.
Azzurra works on the seating arrangements for the wedding reception. Genny observes that they won't know anyone at their own wedding.
Genny meets with Ciro in Rome. Ciro tells Genny that it's a mess back home, but Genny insists he no longer cares about Secondigliano. Ciro argues that Genny will look bad whether or not Pietro wins, but offers Genny a chance to earn his reputation back. Genny turns him away.
Avitabile gives Azzurra a pair of earrings before the wedding.
Genny and Azzurra get married at a church. Meanwhile, cops track down Alfredo and arrest him.
Patrizia tells Pietro that he no longer needs her. He insists that he does need her and invites her to live with him.
Avitabile introduces Aniello to politicians at the wedding reception. Meanwhile, Genny and Azzurra sneak off to a restaurant for a private meal.
Avitabile and his wife, Luisa, grow impatient when Genny and Azzurra fail to show up at the reception. Avitabile calls Genny, but Genny and Azzurra ignore his call.
Police arrest Avitabile at the reception.
Malamore brings Patrizia to Pietro's home.
A lawyer tells Luisa, Genny and Azzurra that Alfredo pleaded guilty to manslaughter and accused Avitabile of instigating the murder. He says the police will be forced to release Avitabile without more proof.
Pietro embraces Patrizia in her room. They kiss.
The lawyer pulls Genny aside and assures him that Avitabile's companies are protected from Alfredo, who knew nothing about their business. He offers to set up a meeting to debrief Genny on how to run the business while Avitabile is gone.
Genny returns to his room and finds a wedding gift on the bed: a family portrait of him, Pietro and Imma. He punches a hole in the painting.
Watch full episodes on sundance.tv.