Gomorrah Recap: Episode 208 (Cemetery)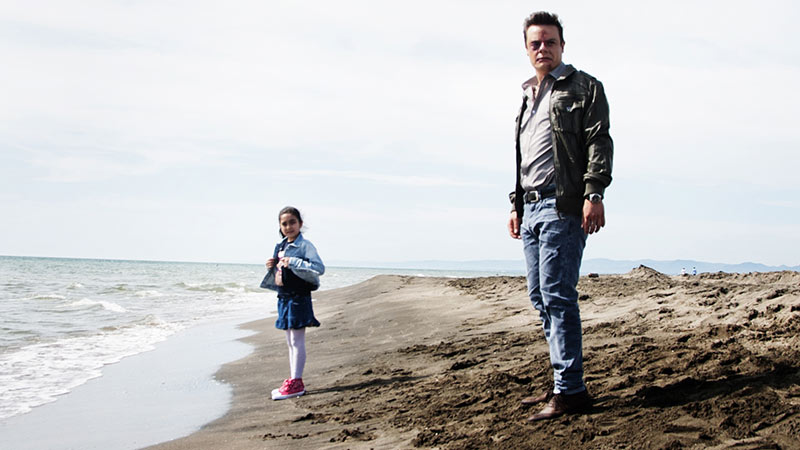 Patrizia tells Pietro that the Alliance is in turmoil after Prince's death. She says Mulatto suspects Rosario of killing Prince and wants him dead.
The Alliance insists on punishing Rosario for Prince's death. Ciro forbids them from touching Rosario until he investigates further.
Teresa, Rosario's wife, begs Rosario not to meet with Ciro out of fear Ciro will harm him. Rosario assures her that Ciro would never hurt him.
Ciro learns from Azmera that Angelo was with Prince when he was killed. Ciro orders his men to find Angelo.
Ciro meets with Rosario and accuses him of killing Prince out of jealousy. Rosario denies the accusation. Ciro urges him to leave town while he proves his innocence.
Rosario flees with his family to an oceanside hideout. Rosario tells Teresa that Ciro killed Deborah. Shocked by the news, Teresa asks Rosario if he helped Ciro. Rosario walks out.
Ciro plays with Maria Rita at home and admits he doesn't spend enough time with her.
Two men ambush and kill Rosario as he plays with his daughter on the beach.
Lello informs Ciro that Rosario is dead. Ciro orders him to track down the killer.
Trak tells the alley boys that the Alliance is broken and proposes they take advantage of the chaos by waging war.
Scianel tells Lello that she didn't kill Rosario and points out that Mulatto was the only one with a motive.
Lello informs Mulatto that Rosario is dead and that Ciro wants to speak with him. Mulatto proposes a celebration of Rosario's death.
Lello tells Ciro that no one in the Alliance is confessing to Rosario's murder.
Teresa confronts Ciro about Deborah's death. He urges her to hide out until he finds Rosario's killer and insists she keep quiet about Deborah.
Ciro visits the cemetery to pick a grave site for Rosario.
At home, Ciro and Maria Rita browse Ciro's wedding album to find a photo of Rosario for his grave.
Ciro pays off the cemetery keeper to exhume and relocate the bodies from the grave site that he picked for Rosario. Cemetery workers replace the headstones with Rosario's headstone.
Ciro tracks down Angelo and captures him after a street chase. He takes Angelo to the cemetery and throws him in Rosario's empty grave. He threatens to bury Angelo alive unless Angelo reveals who killed Prince. Angelo agrees to tell him.
Ciro summons the Alliance to the cemetery. As Scianel, Mulatto and Trak gather around the grave, Ciro announces that Prince was working with Genny on the side and that Pietro was responsible for Rosario and Prince's deaths. He proposes they fight back by pitting Pietro against Genny.
Ciro banishes Angelo and threatens to kill him if he returns.
Ciro watches Rosario's funeral from afar.
Ciro stands on the beach with Maria Rita and tells her Deborah died there.
Watch full episodes on sundance.tv.