Gomorrah Recap: Episode 207 (Poison)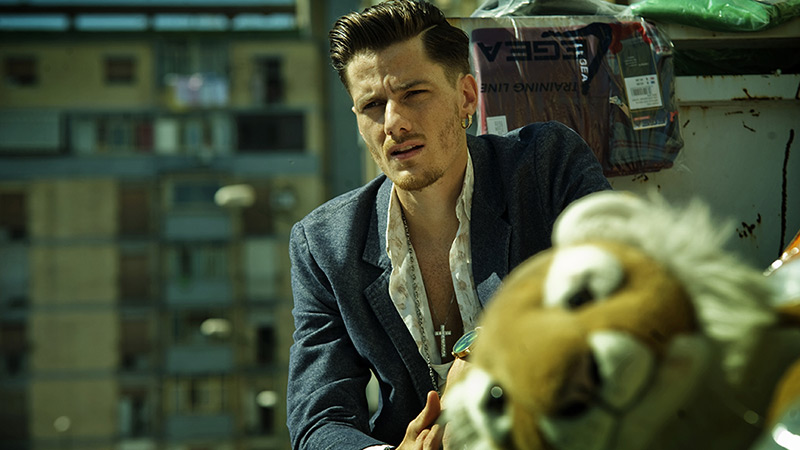 Genny oversees the arrival of a cocaine shipment.
Prince distributes toys to kids in his neighborhood. Rosario suspiciously observes that Prince is making a lot of money.
Prince inspects the cocaine that he has purchased from Genny. Genny estimates that Prince can cut six kilos out of one kilo and offers to charge Prince 20% less than the Alliance. He criticizes the Alliance's profit model, saying those who sell the most should earn the most.
Prince delivers cocaine to a customer and estimates he can cut three or four kilos from each kilo.
Pietro orders Patrizia to instruct Malamore to kill Prince, since Prince makes the most money in the Alliance. Patrizia worries his actions will start a war. Pietro scolds her for speaking out of turn.
The Alliance meets to collect their earnings. Ciro praises Prince for earning more than anyone else and offers to launder Prince's money. Prince insists on managing his money alone.
Prince shows off his new Jaguar to his girlfriend, Azmera, and gives her a black panther.
Rosario complains about Prince to Ciro and shares his suspicion that Prince is making four kilos out of one but reporting only three kilos. Ciro defends Prince for increasing their total profit and cautions Rosario against criticizing Prince.
Mulatto warns Prince against flaunting his wealth and urges him to get protection. Azmera agrees.
Malamore visits Patrizia at home and worries that Pietro will kill her if she quits acting as his messenger.
Prince sells off his new cars. He drives Azmera to the nail salon where she works and agrees to leave her with a bodyguard.
Malamore informs Pietro that Prince now has bodyguards. Pietro suspects Patrizia of warning Prince of his plot to kill him and insists on speaking to Patrizia.
Malamore urges Patrizia to flee town. Patrizia confronts Pietro and demands his respect. He explains that he must fight this war so as not to lose his dignity. She resumes her duties.
Rosario and Trak oversee the arrival of a cocaine shipment. Rosario complains to Trak about Prince and shares his suspicion that Prince is skimming money. One of Prince's men overhears their conversation.
Two men drive by Azmera's salon at night and shoot it up.
Mulatto urges Prince to seek revenge for the shooting. They suspect Rosario of orchestrating the shooting after learning that he openly criticized Prince.
Prince tells the Alliance that he is leaving the group because Rosario broke the code of respect. Scianel points out that they will lose the best money-making spots if Prince and Mulatto leave.
Prince orders Angelo to track down Azmera after she stops responding to his phone calls.
The Alliance sends a gang to beat up Rosario and inform him that his spot will now be handled by Manolo.
Ciro commends Prince for turning the Alliance against Rosario but asks him to end the feud before things get out of hand.
Rosario accuses Ciro of abandoning him despite everything he has done for him. Ciro insists that he had no choice.
At an Alliance meeting, Rosario apologizes to Prince and swears that he did not shoot up Azmera's shop. Prince accepts the apology and proposes that they give back Rosario's dealing spot.
Patrizia informs Pietro that Rosario has lost face and that Ciro is fighting to keep the Alliance together. She points out that while Pietro has succeeded in sowing chaos within the Alliance, nobody knows that he is the mastermind.
Rosario returns to his spot and beats up Manolo.
Angelo invites Prince to feed the panther at the factory where it's being held. Pietro and Malamore corner Prince at the factory. Angelo apologizes to Prince for betraying him. Prince informs Pietro that he's working with Genny to double-cross the Alliance, but Pietro nonetheless shoots Prince dead.
Watch full episodes on sundance.tv.