"GOMORRAH" Recap: Part 5 (Gelsomina Verde)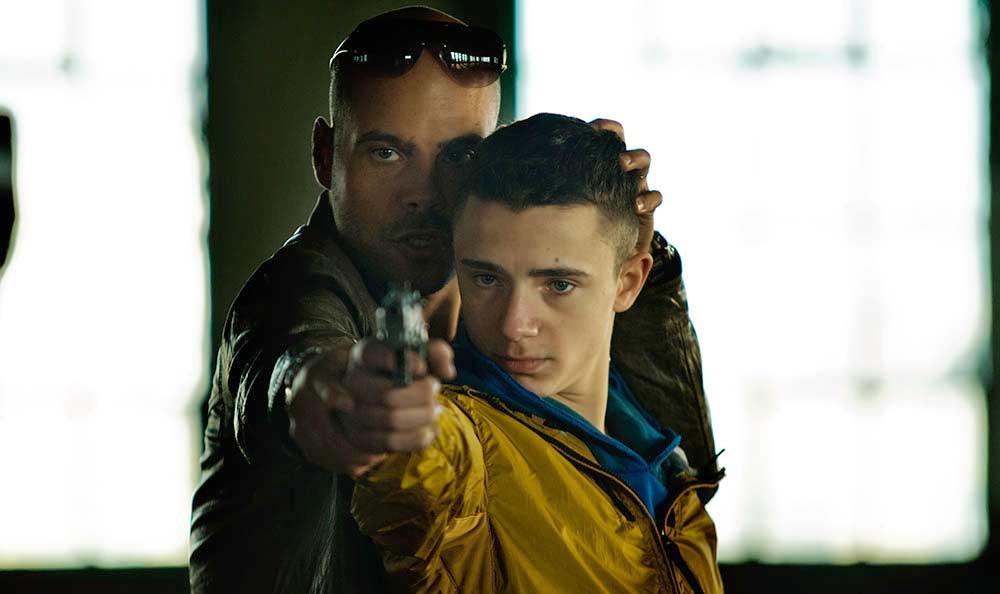 Owners of a local car showroom refuse to sell their business, putting a hitch in the new development plans Genny (Salvatore Esposito) is working on now that Michele Casillo is mayor of Giugliano. Genny tells Ciro (Marco D'Amore) to take care of the holdouts.
Danielino shows off for his girlfriend Manu on his motorcycle. Ciro sends Danielino on another assignment, giving him a duffel bag to take to a job. Stopping at home, Danielino runs into his older brother Massimo, who is rising in the ranks of Conte's gang. The boys are happy to see each other.
The next day Danielino brings the bag to the car showroom, where two of Ciro's men meet him, use the guns to kill the business owners, and then toss the weapons back in the bag for Danielino to take away.
When Genny calls Ciro "a good soldier" after the slaughter, Ciro takes the backhanded compliment as a last straw, pointing out to his confidantes that a soldier is only useful during wartime.
Ciro teaches Danielino to shoot and sends him to kill a man whom Ciro identifies as a nobody who owes Genny money. Danielino spends the advance Ciro gives him on his payment on a diamond ring for Manu. Danielino successfully assassinates his target and afterword proposes to Manu, who accepts.
At a bar with Manu, Danielino sees news coverage of his killing which reveals that the slain man was a powerful member of Conte's organization. Danielino calls Ciro, upset at the deception. Ciro tells him to calm down and meet him to collect the rest of his payment.
Danielino, suspicious, leaves Manu at the bar and heads immediately to his mother's apartment, which he approaches carefully. Hearing Ciro's men waiting for him outside, Danielino flees. Danielino's friend Bruno agrees to let Danielino hide at his family's shed outside Naples and Danielino asks Bruno to collect Manu from the bar.
While Danielino holes up in the shed, Ciro guesses he is on the run and heads to the bar. Ciro collects Manu from the bar, attempts to torture Danielino's whereabouts out of her, and kills her when he's unsuccessful.
Conte (Marco Palvetti), furious at his lieutenant's unexplained murder and suspecting the Savastanos, heads back to Naples with Massimo as his personal driver.
Genny visits the victim's family and offers his condolences and orders his men to find out what happened to shift suspicion away from him and avert a mob war.
Bruno visits Danielino at the shed and tells him Manu was gone when he came for her. Eating in a diner, Danielino sees news coverage of a young woman's unidentifiable body discovered inside a burned car and recognizes Manu's ring.
After vomiting and contemplating suicide, Danielino calls his brother. Massimo is horrified by Danielino's news, but, actively transporting Conte, doesn't know what to do.
At night, Massimo sneaks into Conte's hotel room and tries to kill Conte. Conte easily overpowers him and Massimo confesses what's going on. Conte tells Massimo that Danielino's only chance at survival is if Conte finds him before the Savastanos, agreeing to provide Massimo and Danielino with protection in Spain.
Conte asks Danielino who ordered the hit. Danielino reveals it was Ciro. Conte executes Danielino and shoots at a fleeing Massimo.